Hi, So I have installed genians nac and it told me I could use an IP to get to the admin console and I went there tried to sign-in with the admin account I created and it said that the logon failed. What could be the problem?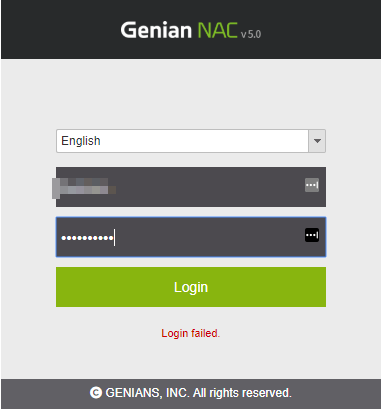 Hi Aaron,
The error seems to be consistent with bad credentials. Assuming you are using the correct credentials, and full network communication is allowed between your endpoint and the policy server, there is a possibility of some form of data corruption.
Re-imaging the policy server is the quickest fix in this situation.