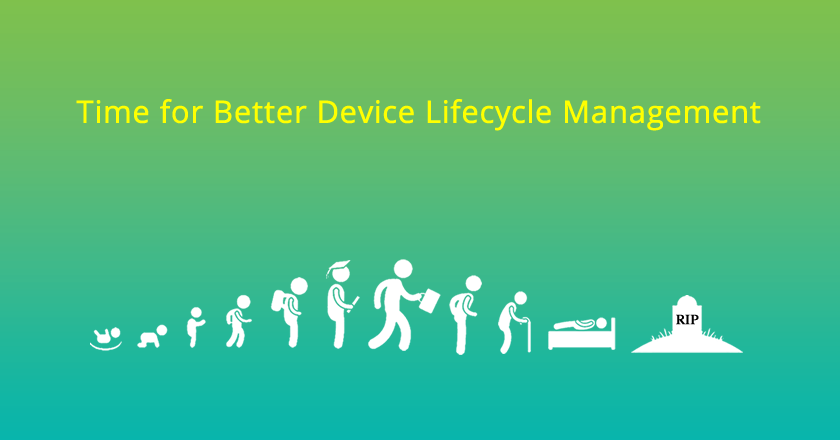 Meet Re-imaged Network Access Control (NAC) powered by Device Platform Intelligence for the world of IoT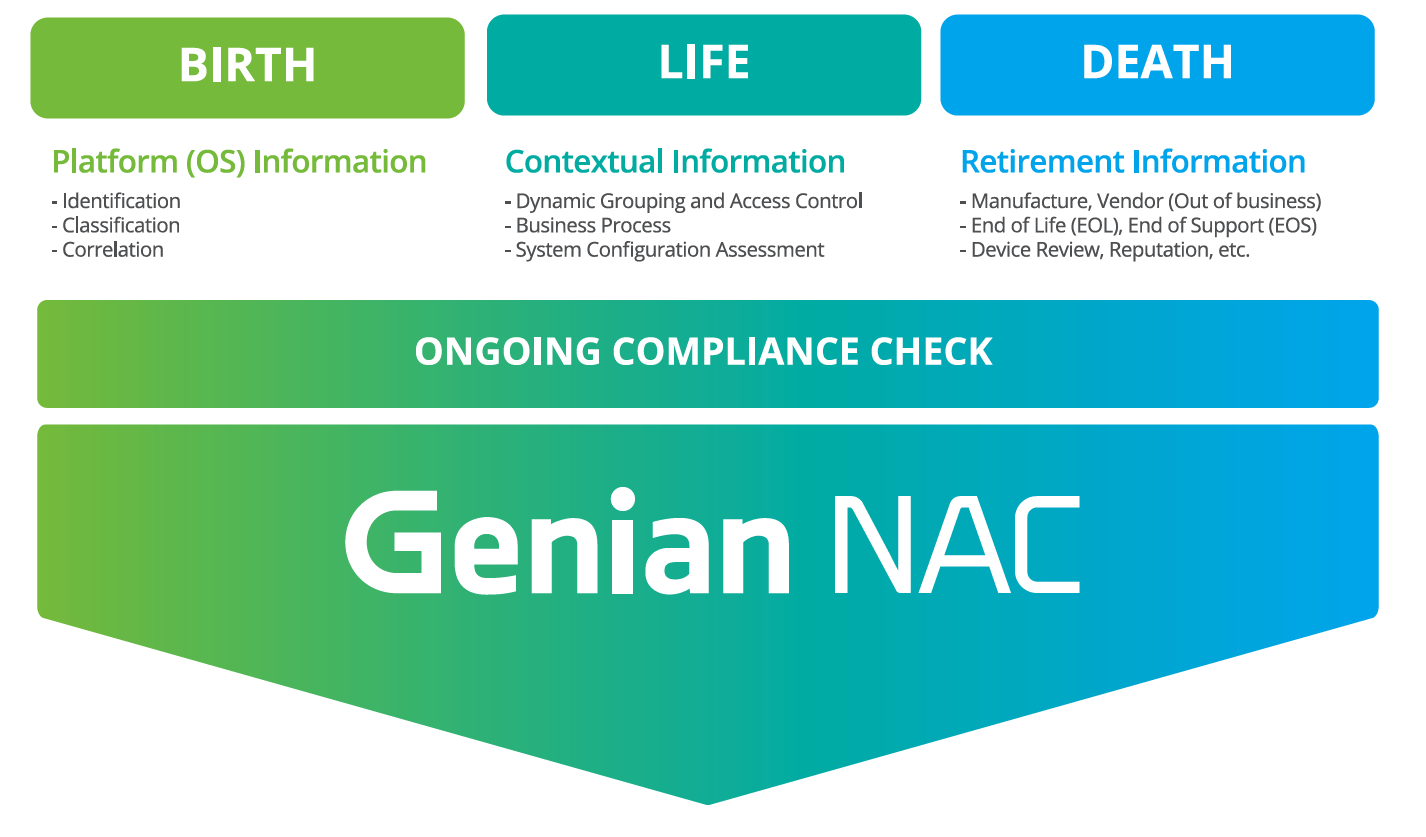 INSIGHT. SECURE. AUTOMATE
Genian NAC gives you
Smart Visibility
for your entire wired and wireless networks in the world of IoT. Based upon the visibility, you can get a better 
control
of all your network assets and ensures them to be the highest level of security and compliance.
Smart Visibility & Compliance
Device Lifecycle Information
Correlated Information (Node, IP/MAC, Switch Port, Wireless Access)
Dynamic Grouping (Over 500 Conditions)
Personalized Dashboard (Over 100 customizable Widgets)
Security-driven Network Access
Dynamic Group-based Packet Filtering
Built-in Servers (802.1x RADIUS, IPAM, DHCP)
Switch Port Control
Request Management (BYOD, Guest, On-demand Access)
Desktop Configuration Management
IT Workflow Management (Enrollment process with Device, User, IP address)
Get the enterprise-grade Network Access Control (NAC)
at a fraction of the cost of traditional NACs.
Also, Genian NAC is MSP-friendly
Genian NAC is tailored for businesses of all sizes from SMBs to larger enterprises, even Managed Service Providers (MSPs) and delivers the features, quality, and stability needed for the digital business future. 
Genians can provide following services to support partners' business operations for maximizing profits.
One Stop Service

Unified Billing (Simplified billing process, Reduced cost & time to manage billing cycle)

Partner Portal (Manage multiple partner's customer sites at one place)

Automated Maintenance

Flexible APIs (Support partner's specific requirements)

System Update, Patches, Report, etc.

Customization

Customized default configuration and dashboard for partner's specific needs

Integrate with partner's core system

Co-Marketing Campaigns and Education

Invited to exclusive projects and events sponsored by Genians

Maintain consistent brand names to support partner's branding opportunities

Dynamically develop more as we go through the journey
Seeing is believing. Come visit us during
Infosecurity Europe 2017
for a live demo at
Booth L65
and enter to win an Intel NUC each day of the event. Can't make it?
just get started with a 30-day free trial.
Have not registered yet?
It is free until June 5th, 2017. After this, onsite registrations cost £35 [fusion_button link="https://reedexhibitions.circdata-solutions.co.uk/rfg/publish/InfoSec2017/?exhibitorid=b6fad36c-24c9-4126-ab13-a73c014cadd7" title="" target="_self" alignment="" modal="" hide_on_mobile="small-visibility,medium-visibility,large-visibility" class="" id="" color="default" button_gradient_top_color="" button_gradient_bottom_color="" button_gradient_top_color_hover="" button_gradient_bottom_color_hover="" accent_color="" accent_hover_color="" type="" bevel_color="" border_width="" size="" stretch="default" shape="" icon="" icon_position="left" icon_divider="no" animation_type="" animation_direction="left" animation_speed="0.3" animation_offset=""]Register Now[/fusion_button]
About Infosecurity Europe 2017
Infosecurity Europe is the region's number one information security event featuring Europe's largest and most comprehensive conference programme and over 360 exhibitors showcasing the most relevant information security solutions and products to 13,500 visitors.
Free Expo Pass Code: 54SGENIAN