Increase Cybersecurity Resiliency with Zero Trust NAC
We have just been through the most challenging year of our lives. Many are now trying to understand how best to rebound. But even the "new normal" means dramatic changes to our business and personal lives. Work From Home (WFH) initiatives, for example, impact the way we communicate with each other and make the critical importance of cybersecurity more and more obvious. Indeed, as we try to keep our businesses resilient while facing the ongoing challenges of a world still recovering from COVID, we will need to transform the way we secure our network and working environments.
Securing Nodes Rather Than The Perimeter
A network "node" can be defined as a connecting point to any other point within your network. Nodes can be devices, users, network interfaces, ports, applications, anything. that communicates with another network IP address. It can reside anywhere from within your pocket to within your office. In other words, no longer is there a distinction between internal and external network environments. The Zero Trust model is introduced to secure this transformation. Most important, identifying, classifying, and controlling Node(s) or Node group(s) will be the key to success in any zero-trust security model.
All Network Traffic And Nodes Under Your Control with Zero Trust NAC
Zero Trust can be complicated and not easy to implement, but not so with Genians, as we can guide you with a foundational approach to securing your Nodes by leveraging Genian NAC. During the RSAC 2021, we will present how Zero Trust Network Access Control (ZTNAC) works by covering the following topics:
The foundation of Zero Trust Network Access Control
NAC For On-prem and Cloud Environments
VPN Client Enhancement By NAC
Orchestrate Network Traffic Analysis (NTA), Network Detection And Response (NDR), Endpoint Detection And Response (EDR) With NAC
Network Virtualization (VXLAN and Policy Enforcement)
Micro and Macro Network Segmentation By Node Grouping
Least Access Privileges (Just-in-time and Just-enough Access)
Fast Deployment & Scalability In VPN, xDSL, and 5G Environments
Win an Oculus Quest 2
No time to attend? No worries! You can get started with Genian NAC trials any time to find out how many Nodes exist in your network. Why do you need this information first? Obviously, you can't control what you cannot see. So let's discover how many Nodes you have in your environment. It is free and you may even win an Oculus headset, which is a Node in itself! Genian NAC can even detect Tesla but we decided to give those who try out Genian NAC first the chance to win an Oculus Quest. Tesla … maybe for next year's giveaway! ;-)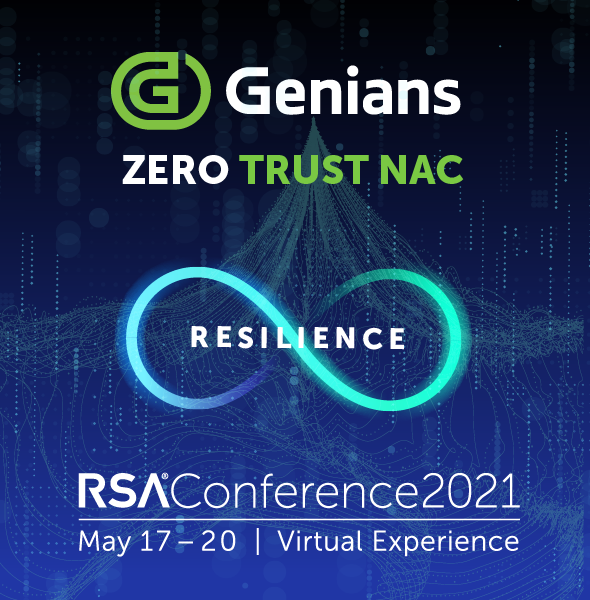 Free Expo Pass Code: 54SGENIAN
Try out Genian NAC, which provides the foundation of ZTNAC. Once you start the trial and detect some Nodes, you will be automatically entitled to win an Oculus Quest 2 and a chance to experience Zero Trust NAC.
Even if you don't win the Oculus gear, you will still win by achieving much greater visibility and access control. An Oculus winner will be selected every month until summer goes away. So try Genian NAC now!