Contextual Access Control
Control all connected devices, right on time
Node, IP, Switch, Wireless, User, Endpoint
Correlating information to get better control
Provide flexible and secure network access to authorized users
Enforce granular policy controls against non-compliance right on time
Ensure the security compliance of the network, devices, and users.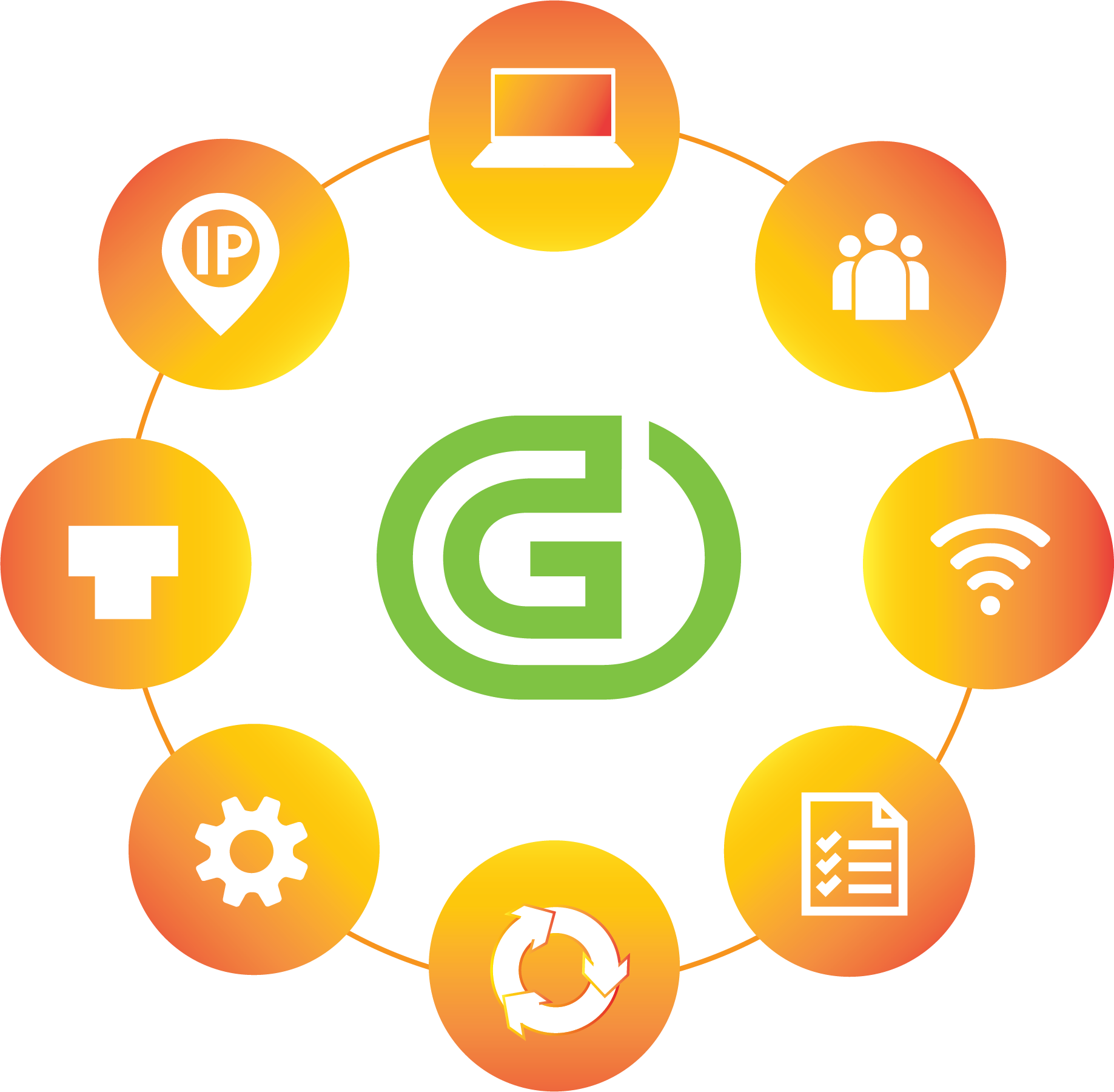 Enforce Policy Dynamically
Enforce granular policies just in time to protect your network and increase your business productivity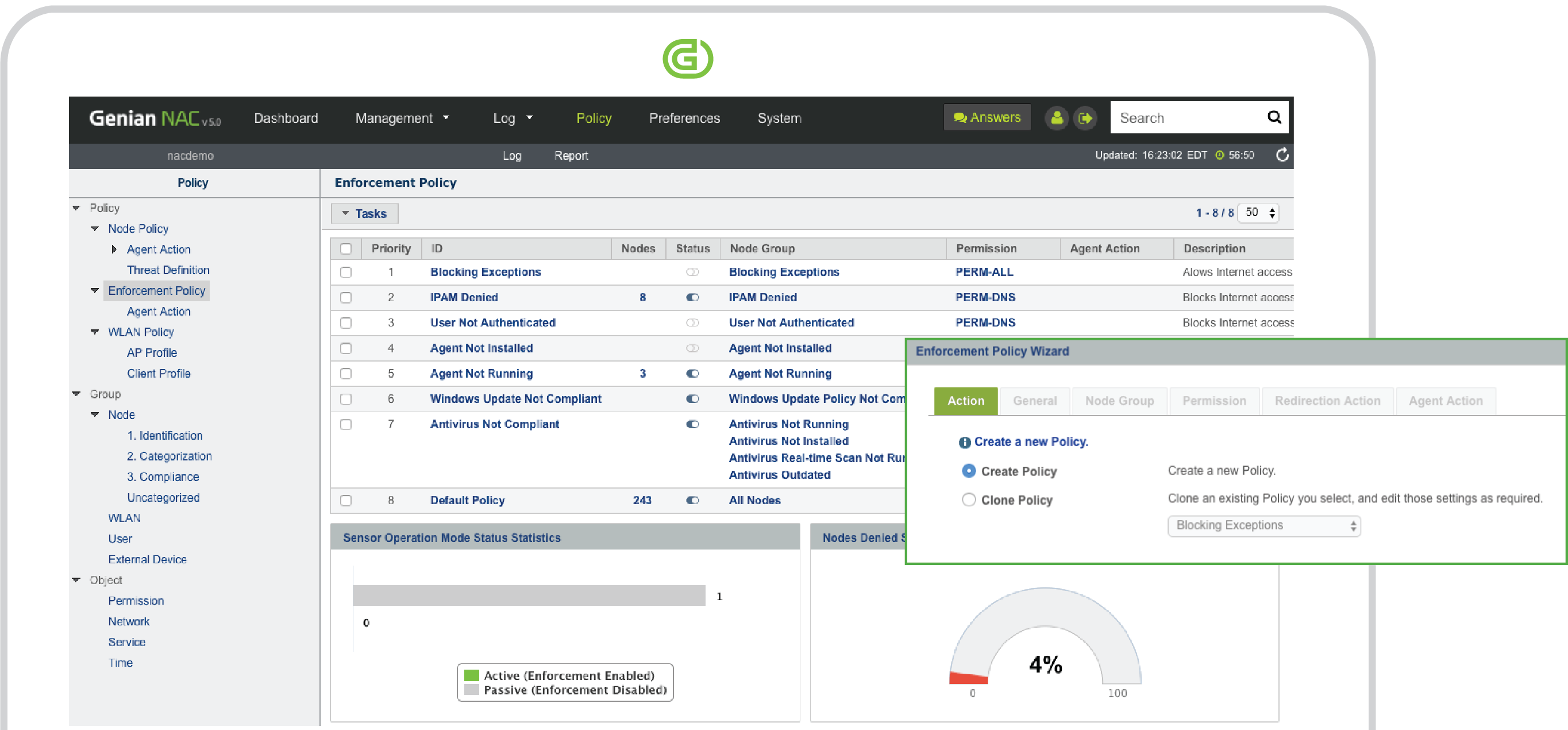 Simply Authenticating
Use built-in RADIUS, Captive Web Portal, and Agent
Integrate with LDAP, POP3, IMAP, SMTP, Google Apps
Control Authentication Policy
Accurately Controlling Access
Control Protocols (ARP, DHCP, HTTP/HTTPS, TCP/IP, ACL, SNMP)
Control Switch Port (802.1x based, Port Mirroring)
Control Endpoints (Captive Web Portal, Agent Actions)
More than Just Acces Control

Dynamic Policy Enforcement using contextual information (What, Who, When, Where, How) about the platform as well as the business context information like the status of manufacture/vendor (Out of business), the support status of a device (EOL/EOS), news, and etc.
Ensure cradle to grave, CONTROL the entire lifecycle of all connected devices to your network using Genians Platform Intelligence.
Control All from IP Address Perspective
NAC-Driven IP Address Management (IPAM)
Control the entire IP address lifecycle and provision IP addresses effectively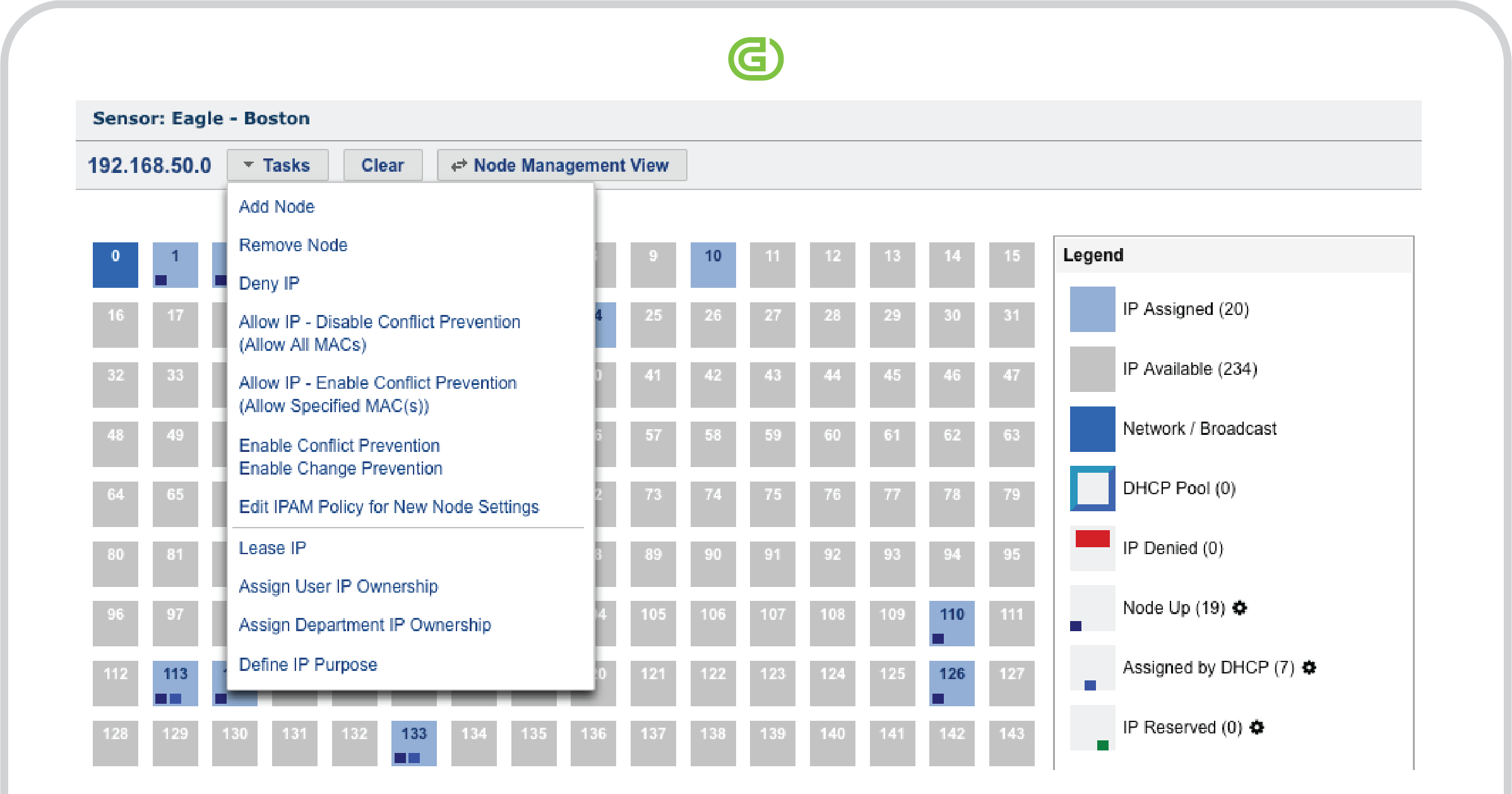 Control All from Switch Perspective
Control connectivity between a switch port and its connected devices
Using 802.1x port based access control, Genian NAC Policy Server with Network Sensor can shut down any ports connected by non-compliant devices.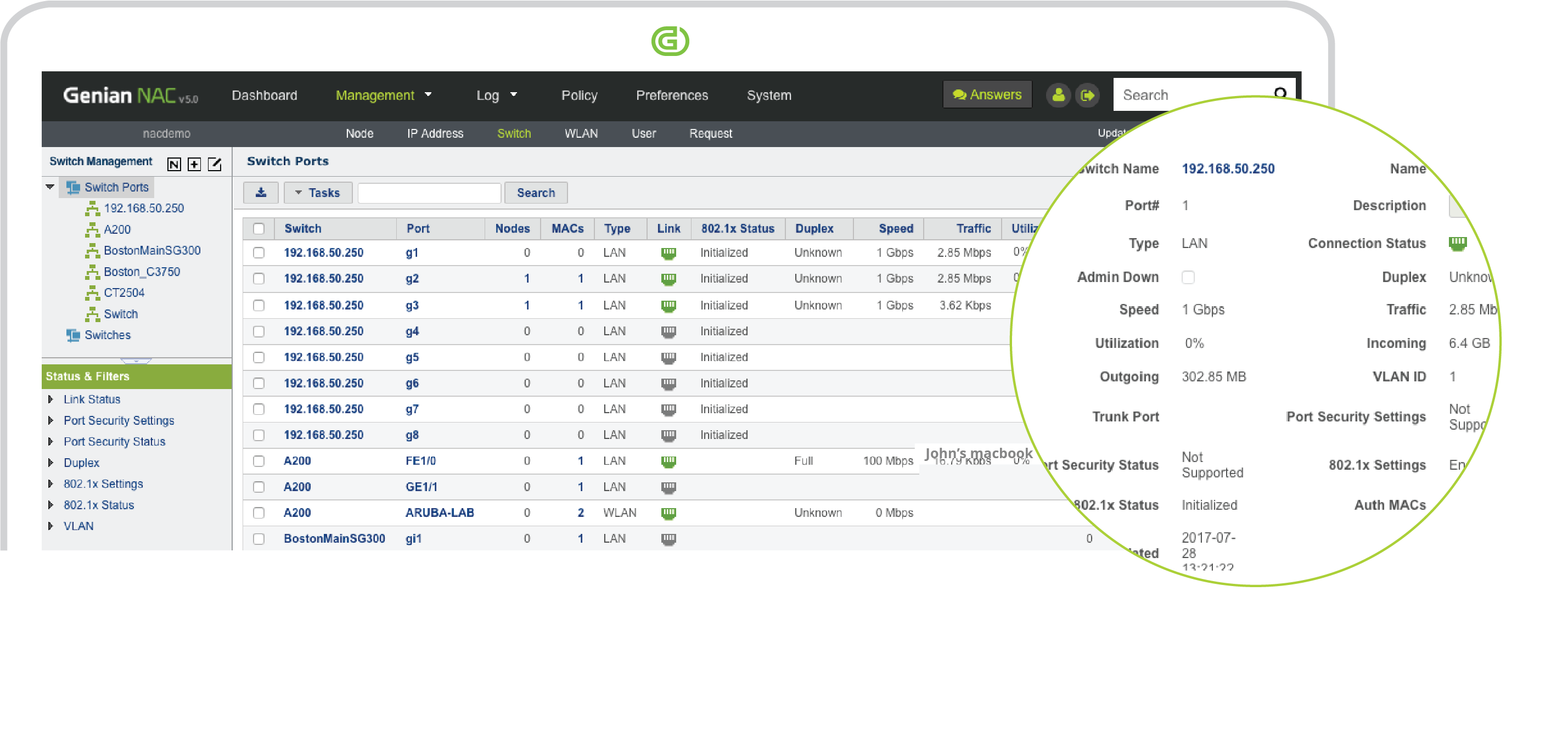 Control All from Wifi Perspective
Wire•less does not mean Secure•less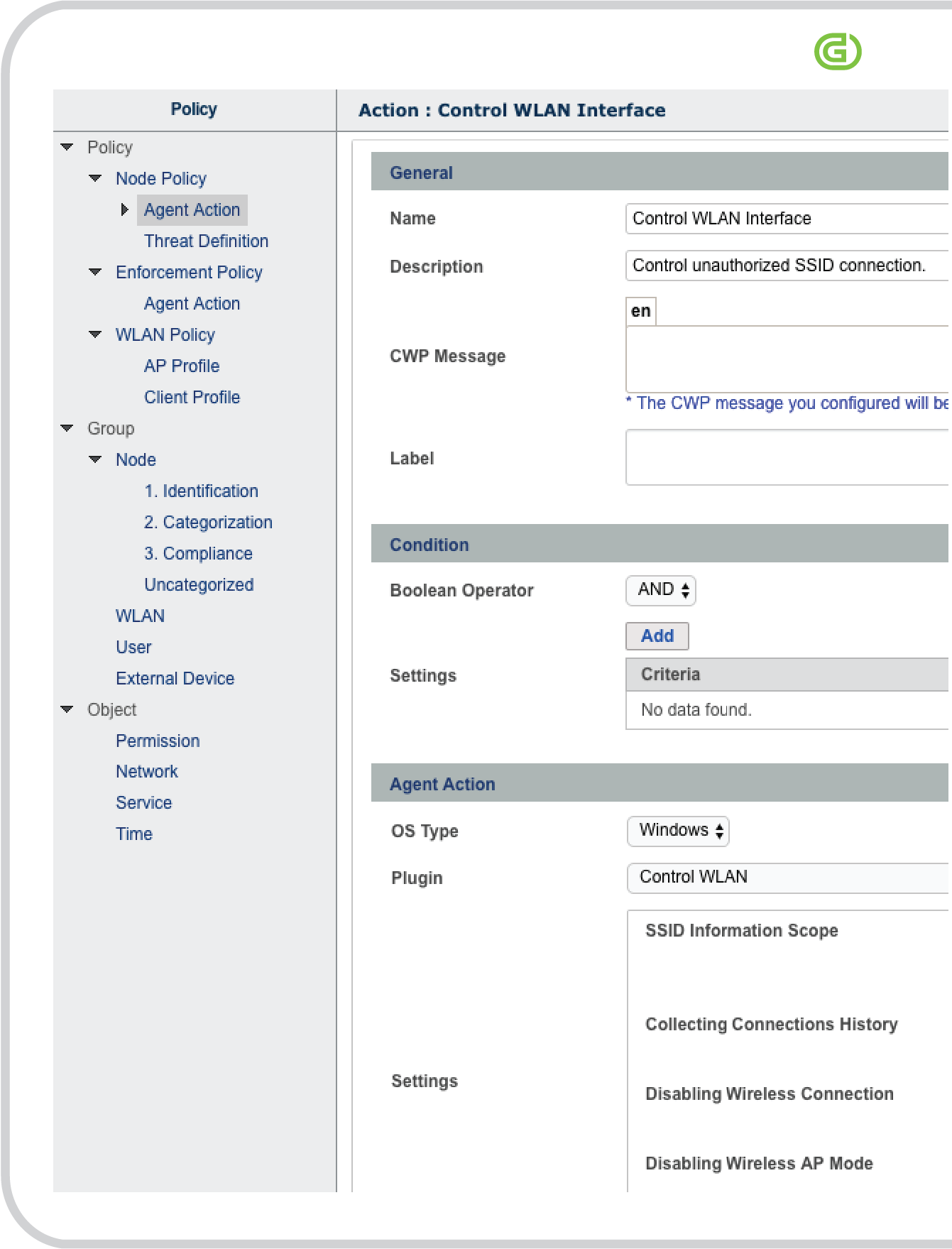 Control all Wifi-enabled devices accessing to not only your organization APs but also neighbor APs
Wireless Access Control
Create a policy to control WLAN Interface
Control/block devices accessing unauthorized APs
Wireless Connection Manager
Provide a single-click wireless connection service
Guide only authorized APs
Manage AP/Client Profile
Disable SoftAP on Windows
Block unauthorized AP connected to wired network
Control Security Settings
Security Mode (WPA/WPA2)
Encryption Type (AES/TKIP)
Network Authentication

Microsoft PEAP (EAP-MSCHAP v2) or Genians PEAP (EAP-GTC)
Authentication mode: Computer, User, Guest

Single Sign On
Leverage the Integration
Search logs by full-text search and take an action
Genian NAC gathers event logs for the entire network and provides the built-in Syslog server. The log data can be integrated with any Next Generation Firewall (Palo Alto), APT (FireEye, TrendMicro), and SIEM (Splunk, ArcSight) solutions. You can also generate customized reports based upon schedule basis.

Get Full Control with Agent
Standardize the configuration of corporate-owned devices automatically and control them remotely
You can control all desktop configurations, applications, OS updates/patch, peripheral device, wireless connection and more.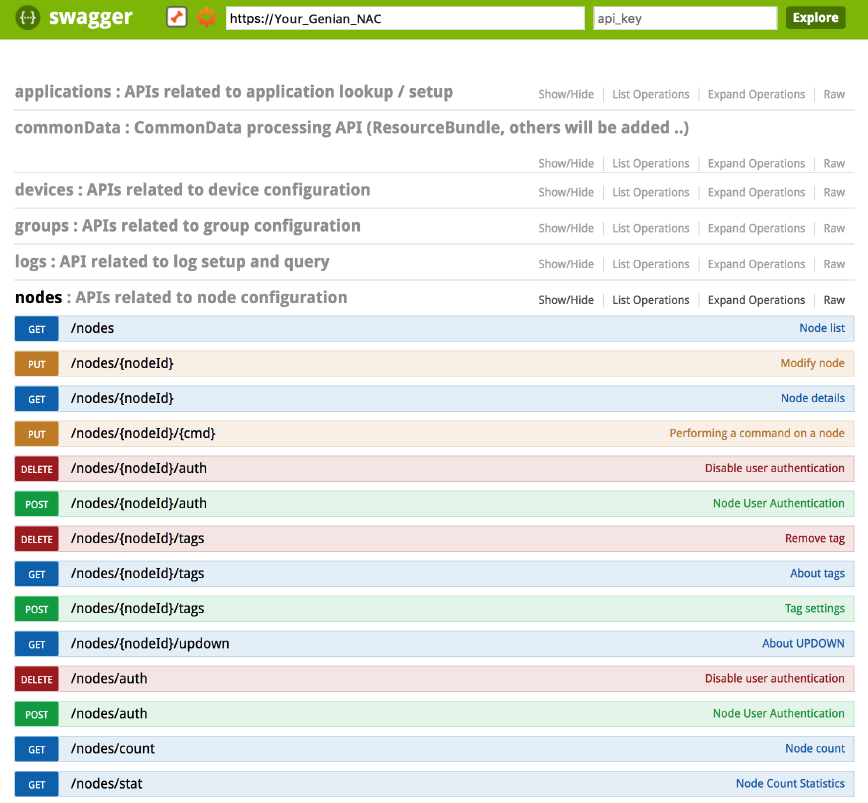 Automate day-to-day tasks
You can set up an automated API integration based on a Swagger and run your IT operations securely and efficiently. You can also manage workflow using Captive Web Portal service and the Request/Approval Process.
Onboarding Process
Create a custom security/privacy Consent
Register a new user
Register a new device (BYOD)
Ask for new IP address
Request / Approval Process
Approval System

Email-based
Multi-level approval process

Permission to add a new device, IP, and user
Permission to use USB Device
Unlock More Features
Let's get started for free
Genian NAC Cloud
30 Days Free
Team Genians oversees initial installation, security, and maintenance (System upgrades, Patch, etc.) of your policy server in the cloud
Get new features instantly and automated maintenance
Reduce IT workload for daily routine
Genian NAC Software
Free up to 300 Devices
You can host Genian NAC solution on your local server or private services (internal or corporate cloud)
Take full administrative control
Do more customized work for your own specific business needs