We hope this finds you all having a great summer! Genians is enjoying it as well by working with great partners like you.
A Big Welcome to our New Partners!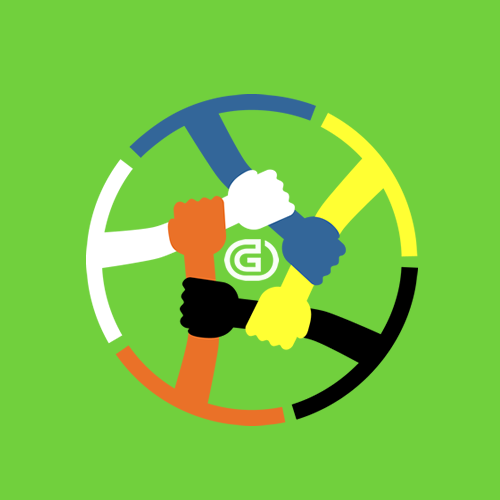 We're very pleased to announce two new additions to the Genians family: Ireland-based "Renaissance Contingency Services Ltd" and UAE, Dubai-based "RAS Infotech," both of whom have just joined our Partner program. Each of these Partners possesses deep domain expertise and broad experience in the cyber security industry spanning the last decade. As we all know, cybersecurity issues are no longer simply local affairs. No country on the planet is exempt from the dangers posed by multiple advancing cyber threat vehicles. As more and more Partners around the world join the Genians community, we can see ourselves building an increasingly formidable team that can help ensure our customers are properly prepared with the right cybersecurity frameworks to face the challenges posed by our ever-evolving, ever-more-complex networks.
Learn more about Genian NAC – Multi-layered access control
There is of course is no single method for protecting against all threats, everywhere, or to provide effective control of non-compliant and / or compromised devices. In our latest white paper series, we review how Genians leverages multiple techniques for managing network access control. In Part I of the series, we explore how Genians takes advantage of the Address Resolution Protocol to control all IP-enabled network devices.
This paper will be followed by further explorations of Genians' other techniques in its multi-layered arsenal. Please let us know if you have any questions or suggestions regarding Genians unique approach.
Genian NAC Features compared with Forescout CounterACT and Cisco ISE
Not only is Genians' multi-layered access control approach a great choice for establishing and maintaining an effective cybersecurity profile, it also compares very favorably to products available from other leading vendors, such as Forescout and Cisco. When comparing over 170 features across all three vendor platforms, it quickly becomes evident that Genians either meets or in many cases exceeds the capabilities of its competition.
Indeed, Genian NAC contains far more features right out of the box than either Forescout or Cisco, providing multiple important capabilities across the entire security spectrum without requiring integration with additional application plugins. Genians also provides a more flexible and easy-to-maintain solution overall as compared to Cisco by allowing, for example, out-of-band configuration support, while at the same time supporting both infrastructure and manufacturer agnostic environments.
The list of favorable comparisons is extensive and considerable. Please review the following link to explore the details of this reality further. It really tells a very powerful story. And be sure to let us know via Slack or email if you need further information or want to achieve a greater understanding of the specifics behind Genians' world-class feature set.
In Closing
As we head into the last month of summer, we at Genians are very encouraged by the addition of highly qualified new Partners around the globe. We are also actively providing more and more content to our portfolio of product collateral – white paper, blogs, success stories, news pieces – in an attempt to provide all of you the information you need to support the growth and success of your Genians Partner business. Please do let us know if there's something, in particular, you would like to see from us on the content front, no matter what it is, and we will endeavor to provide it in a timely fashion.
Our job here at Genians is to strive to succeed together with all of you – our valued Partners – in driving Genian NAC more deeply into the global marketplace.