Smart Visibility & Compliance
See what's connected to your network holistically
Node, IP, Switch, Wireless, User, Endpoint
Reconciling different perspectives to gain better insight
See all connected devices contextually through personalized dashboards
Discover the entire lifecycle of all detected devices
Assess the security status of all endpoints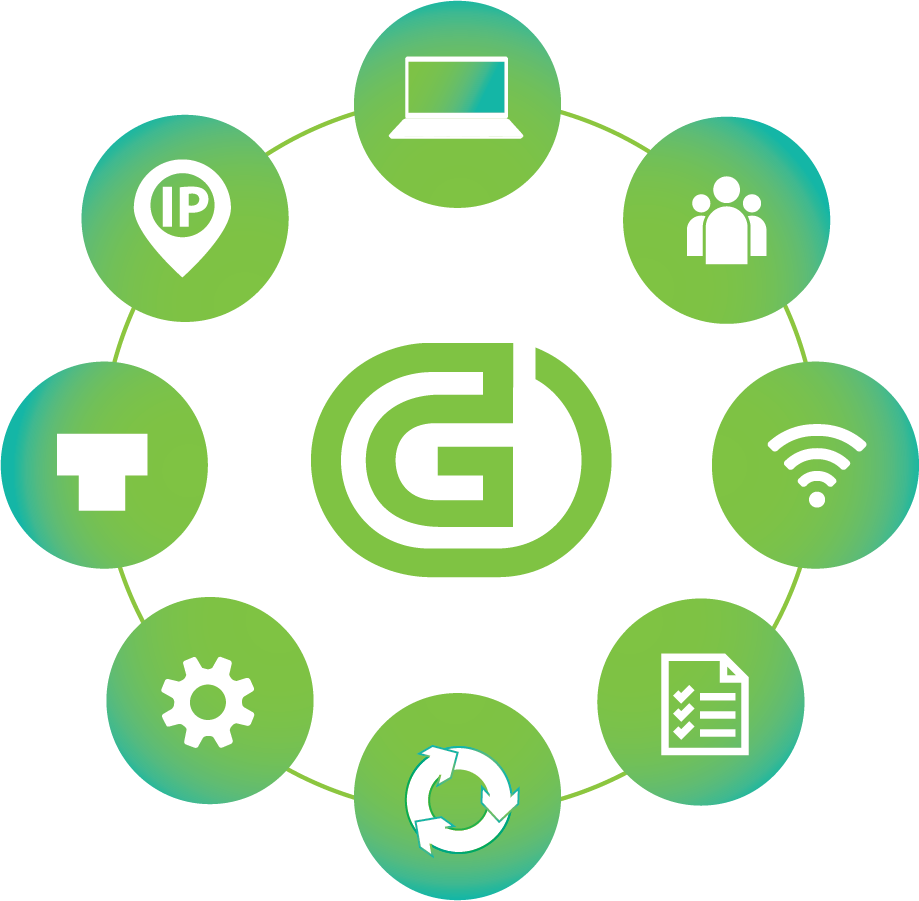 Node Visibility
See all Nodes holistically from the endpoint to access layer
Node presents all connected devices with IP point of view. On the other hand, Device presents them with MAC perspective. In case a device got connected to your guest network, Genian NAC sees it as one Device/Node. In case this device got relocated to your production network, Genian NAC detects this change instantly and sees this new connection as Node. So there is one Device associated with two Nodes. Plus, Genian NAC presents various perspectives to keep track of all connected device in your network more efficiently.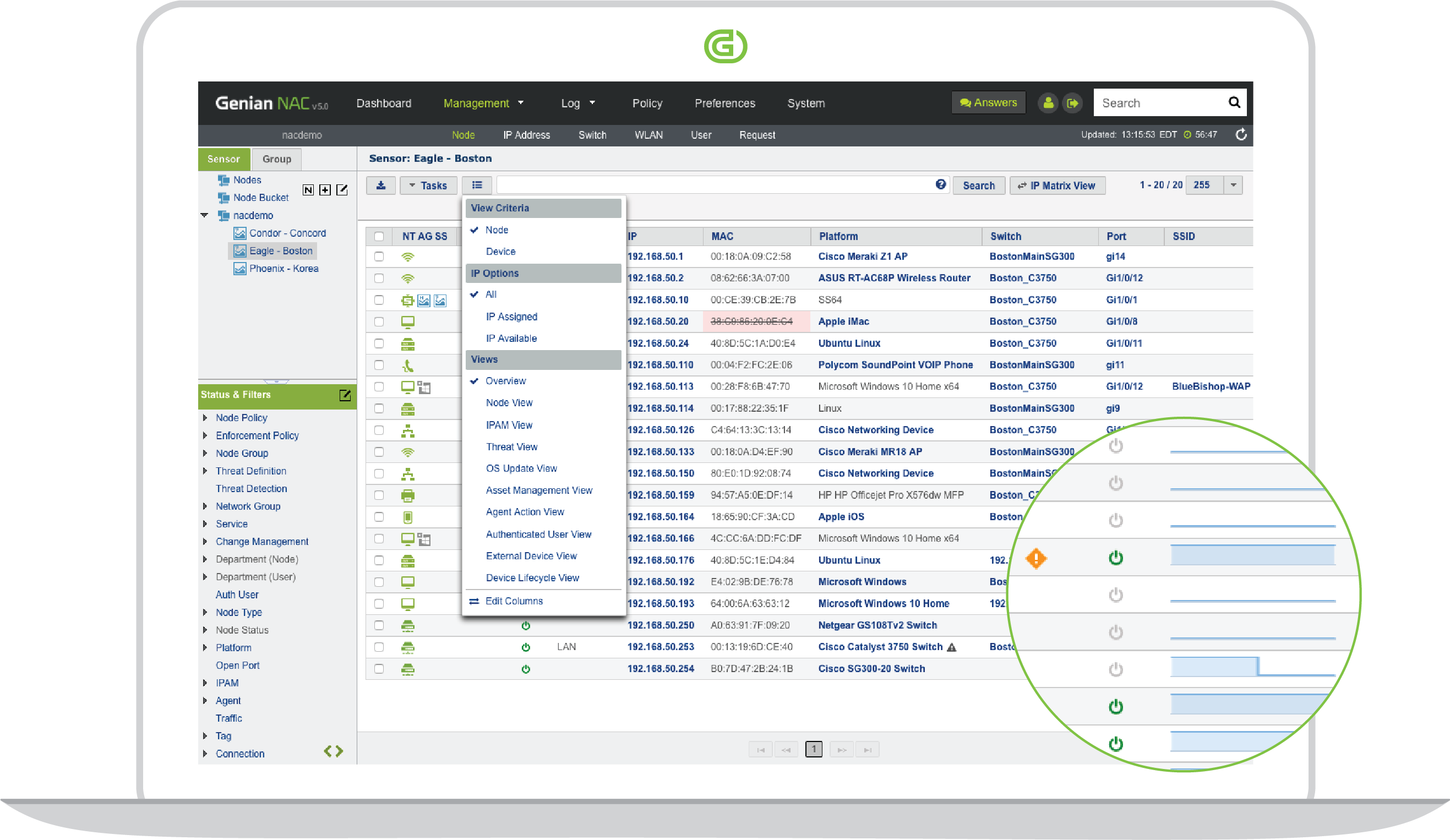 Accurately Identifying
Detect device platform without agent
Identify Nodes by 18 types (plus yours)
Update the platform DB through Cloud
Dynamic Grouping
Classify Nodes using over 300 conditions
Organize groups at a granular level
Change group membership instantly
Real-time Monitoring
See connectivity status (Up/Down)
See connectivity trends weekly basis
Detect risk (Abnormal network traffic)
More than Just Device Fingerprinting

Smart visibility including contextual information (What, Who, When, Where, How) about the platform as well as the business context information like the status of manufacture/vendor (Out of business), the support status of a device (EOL/EOS), news, and etc.
Ensure cradle to grave, SEE the entire lifecycle of all connected devices to your network using Genians Platform Intelligence.
See All from IP Address Perspective
Keep track of constantly changing IP Address / Subnets
Through intuitive IP matrix interface (Class C Subnet mask), you can easily see
how many IP addresses are being used and available, IP assigned by DHCP, reserved IP, and more.
Real-time Monitoring
See the status of IP usage through intuitive matrix view
Check IP address used for each network segment
Identify who/what device connecting to an IP address
Comprehensive Management
Built-in DHCP
IP Conflict Prevention
IP Address Management (IPAM)
See All from Switch Perspective
Discover which IP-enabled devices are connected to a Switch port
You can see how many devices are connected to specific ports, connection status, port-level security, 802.1x information, traffic, utilization and more.

Real-time Monitoring
Identify how many devices are connected to specific ports
Check the authentication status of connected devices
Monitor Switch port status (Up/down, Security, 802.1x, VLAN, etc.)
Simply Managing
Switch and Port Description
Administratively Down
Discover Top 10 Switch Port Traffics
See All from Wifi Perspective
Wire•less does not mean Sight•less
You can see all Wifi signals, netting not only your organization APs but also neighbor APs and see what is connecting to those APs.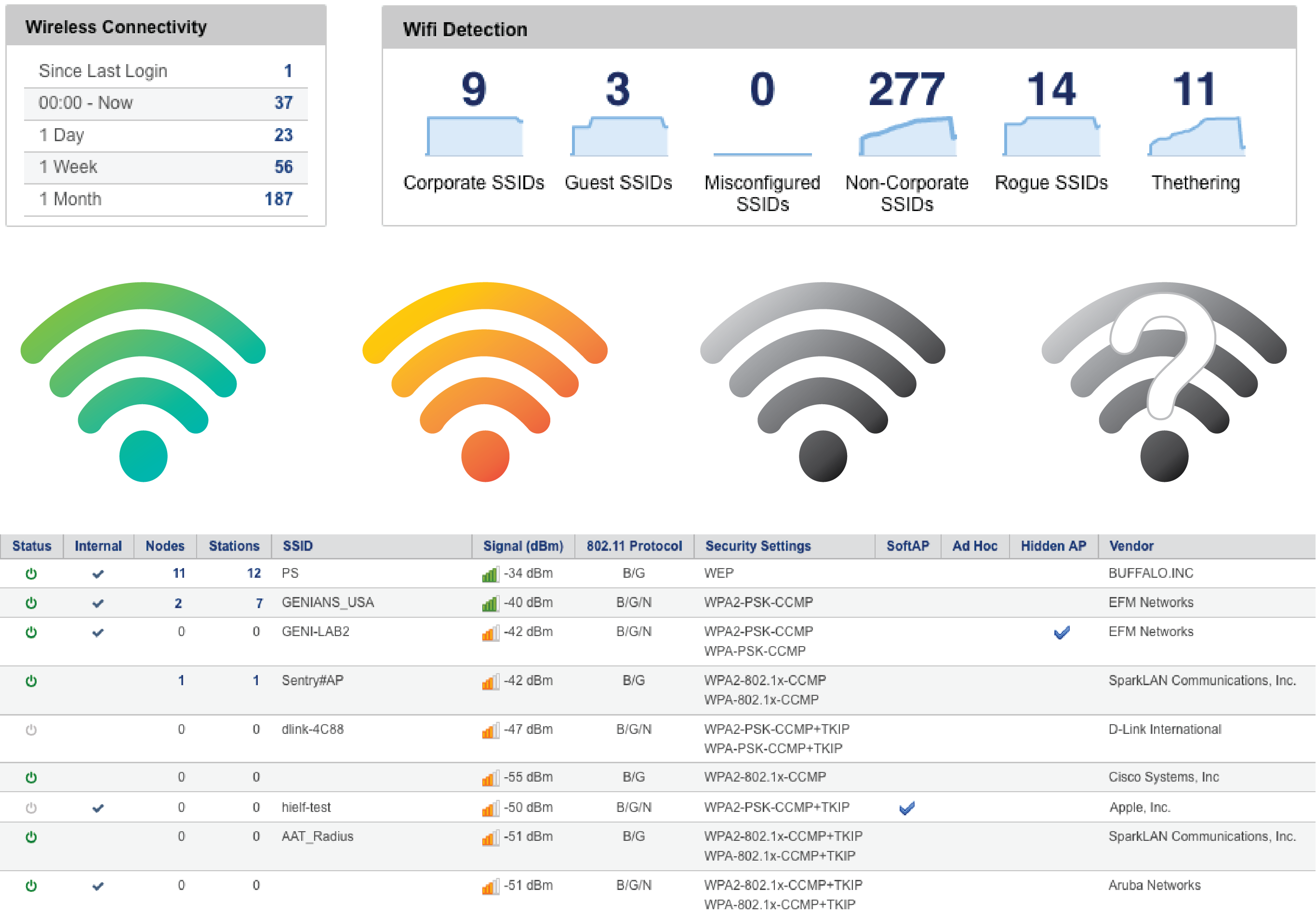 Get Full Visibility with Agent
Discover more details on organization-owned devices
You can see all desktop configurations, applications, OS updates/patch, peripheral device, wireless connection and more granular information.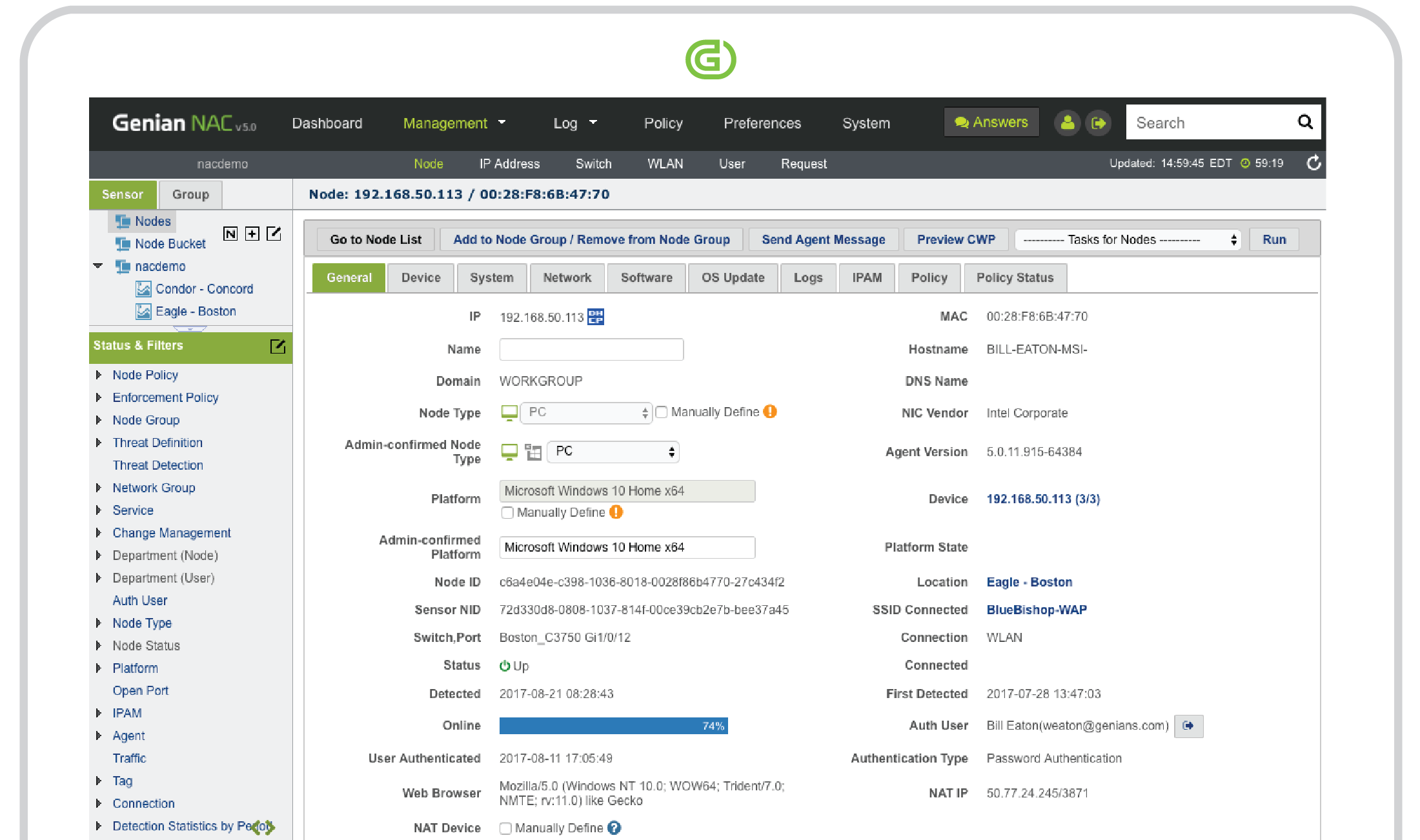 Device Information
Name
Node Type
Platform
Authentication
Connection Status
NAT Device
Device Lifecycle
Manufactured
Supplier
Headquarters
Business Status
Beginning of Operational Life (BOL)
End of Operational Life (EOL)
Serial Number
Purchase Price
Responsible Person / Department
User
Username
Company, Department, Role
Purpose
Job Title
Email
Phone
RADIUS Authentication
Network
MAC/IP
IPv4 / IPv6
Hostname
Domain
DNS Name
NIC Vendor
SSID
Connection Type
Switch, Port
Traffic (By Protocol, Destination)
WLAN (SSID)
TCP Connections
Services
Open Port
Security
OS Update
Antivirus
Firewall
Screen Lock
Password Check
Ad Hoc Network
ARP Bombing
ARP Spoofing
Invalid Gateway
MAC/IP Clone
Port Scan
Unknown Service Requested
Logs
Hardware installed
Motherboard
CPU
Memory
Hard drives
Storage size
NIC
Operating System
Peripherals
USB Devices
Monitor
Printer
Operating System
Type, Version
Language
Sharing folders
Web browser
WMI Status
OS Updates
OS Updates Classification
Software installed
Name
Version
Installed Date
Installed path
Detected Date
Unlock More Features
Let's get started for free
Genian NAC Cloud
30 Days Free
Team Genians oversees initial installation, security, and maintenance (System upgrades, Patch, etc.) of your policy server in the cloud
Get new features instantly and automated maintenance
Reduce IT workload for daily routine
Genian NAC Software
Free up to 300 Devices
You can host Genian NAC solution on your local server or private services (internal or corporate cloud)
Take full administrative control
Do more customized work for your own specific business needs