Genians' cybersecurity Platform
orchestrate Device platform Intelligence, NAC, and EDR
Securing the Network Edge is easier than ever
Genians' platform securely connects People to People, People to Things, and Things to Things, ensuring safety without sacrificing performance. Genians scans and controls user devices as they connect to the network, looking for data and behavior that could impact your business. Whether the threats are from insiders or external sources, real-time detection and prevention will enhance the integrity of both enterprise and personal data.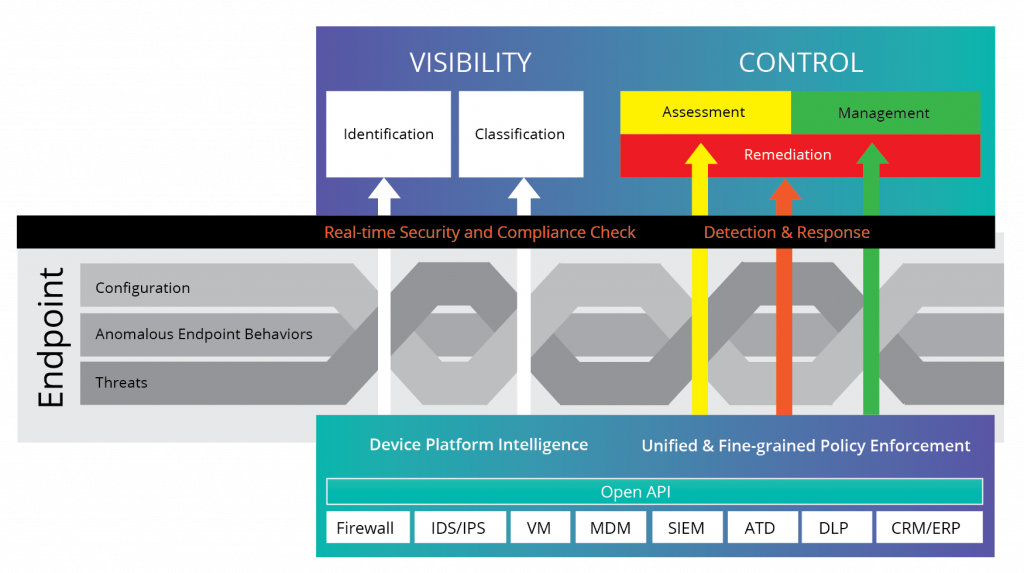 Ensures full network surveillance for all IP-enabled devices and provides dynamic access control to maintain compliance with IT security policies. It then leverages automation to orchestrate an organization's entire security portfolio in concert with Network Access Control (NAC) and Endpoint Detection and Response (EDR) to achieve an optimally-secure network edge.
Constantly evolving networks and the dramatic influx of IoT devices require a radically new approach to security management. This new approach requires three mutually-reinforcing capabilities: contextual visibility for all connected devices, dynamic access control for securing network edge and IT assets, and detection & response against threats.
Hello Genians Next-Gen cybersecurity Platform
Assembling the right set of tools and processes to address this challenge is likewise a complex matter. Genians has now consolidated the complexity of NAC and EDR into a single cybersecurity platform. This allows you to collect data from various resources, correlate the information, and perform the contextual access control required to illuminate, assess, and enforce your entire network environment. Lastly, it provides a holistic defense method against ever-evolving cybersecurity threats.