Lock Down anomalous endpoint behaviors
Endpoint Detection and Response (EDR) Is Improved When Built by A Leading NAC Vendor
Misconfigurations, Malicious Code, Fileless Threats, Abnormal User Behaviors, Ransomware, APT, and whatever else is threatening your digital assets.
Actionable Threat Intelligence
Known threats by Indicators of Compromise (IOC)
Unknown threats by Machine Learning (ML)
Customized pattern matching by YARA
X Behavior Analysis (XBA): Fileless threats by nonfile-based indicators such as particular execution events or behaviors
Genian Ecosystem: Sharing file reputations, whitelists, alerts, and malicious data information among Genians' customers to increase the accuracy of detection and decrease remediation time
Interrogating detected threats
Behavioral and heuristic analysis
Consolidated threat information
Integrated and relevant search engine
Event timeline and chain of event correlation
Third-party Cyber Threat Intelligence (CTI)
Live response to access a compromised device immediately via a remote console for further in-depth investigation and countermeasures.
Automating Incident Response
Automatic alert remediation (Alarm, Isolations, Quarantine, Terminations) for compromised devices
Security orchestration

Integrated with NAC solutions to prevent the expansion of threats at the edge
Integrated with SIEM solutions to enhance intelligence
RESTful API, SNMP, Syslog support
Integration plugin support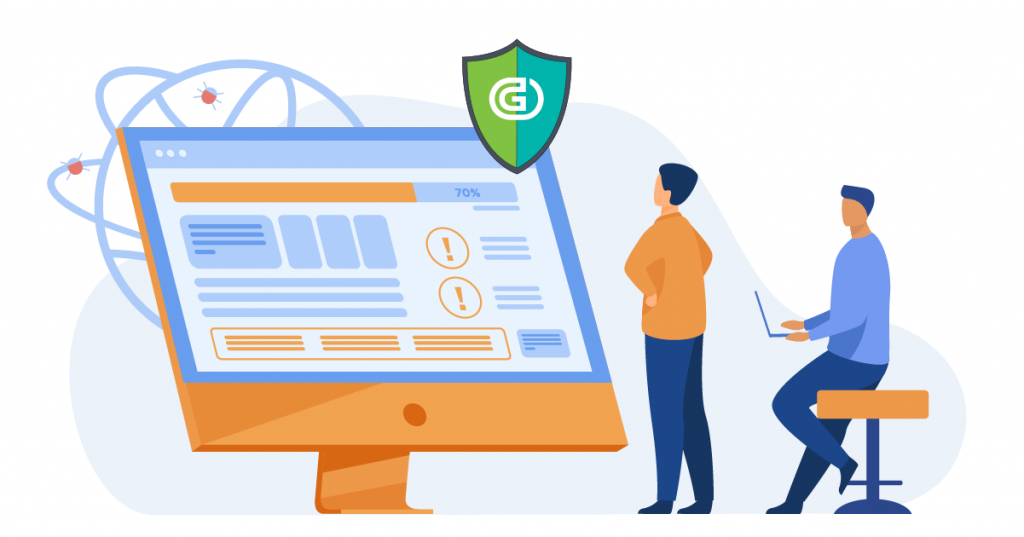 No disruption in Network Operation. Low Impact to the end-user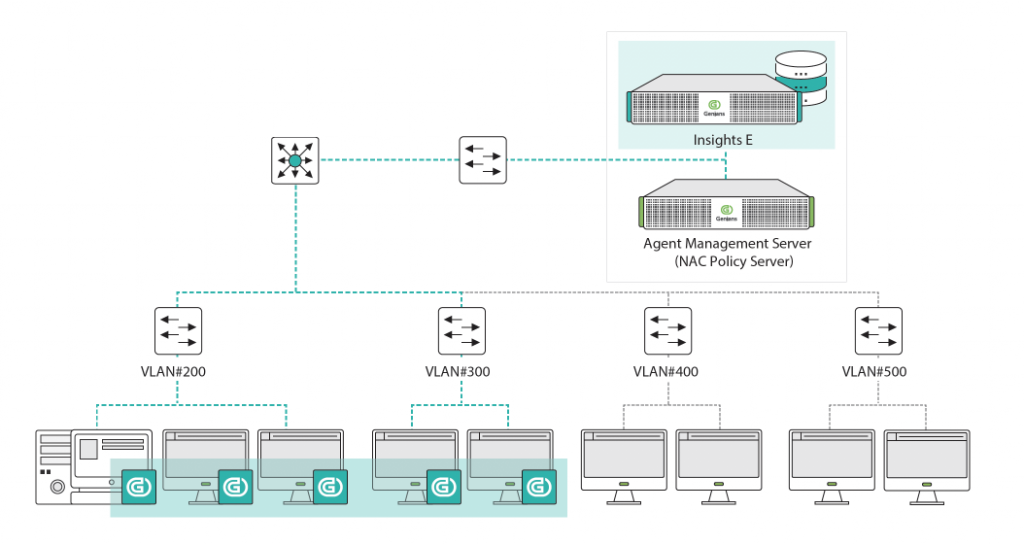 EDR Server
Event Raw Data collected by E-Module store and backup
Threat and anomaly detection
Detected Threats analysis
Comprehensive event analysis, Time series analysis, Root cause analysis
Personalized dashboards and reports, customizable widgets
Agent Management Server
Auto detection and classification for all IP-enabled devices
Policy-based access control
Isolation and remediation for compromised devices at the network layer
Integrated wired/wireless authentication
Integration with user database systems
Asset management for installed hardware, software, platforms, and patch
IP address management
Application-based comprehensive Agent
EDR Module (Agent)
Endpoint activity monitoring: File, Registry, Process, DLL, etc.
Collected data sent to Server
Notification, alerts, process kill, access denial against threats at the endpoint layer
Isolate compromised endpoint and lock down its user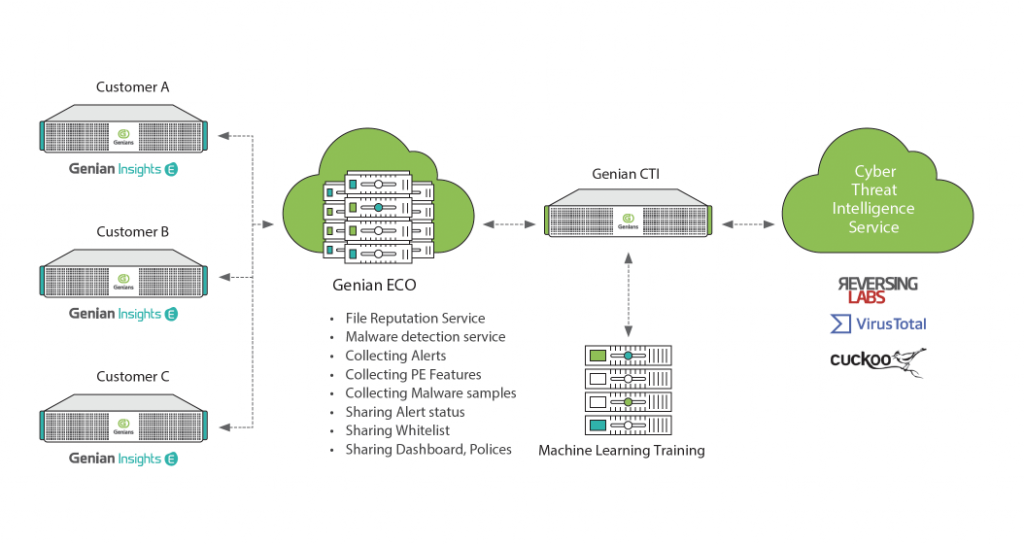 Genians' Ecosystem collects threat information detected and reported from Genians' customer sites. All collected information is aggregated and therefore anonymous.The refined information and reputation services can be shared with other customers right on time.
Maximizing EDR empowered by Next-Gen NAC
When Genian EDR integrates with Genian NAC, Genian EDR can gain better network visibility by identify and classifying all connected devices. Also, Agent actions can be maximized to respond threats more effectively.