Securing the edge, Fast & Accurate
Next-Gen Network Access Control​​
Without disturbing your existing IT network infrastructure, Genians Layer 2 based sensing technology powered by Device Platform Intelligence can surveil your entire network (Wired, Wireless, Virtual) in real time.
Detect any IP-enabled Devices as a Node (MAC+ IP) with their most accurate platform name
Detect device platform's network connectivity information like Switch Port, SSID
Discover device platform's business context and risk information
Detect network anomaly (MAC Spoofing, Rogue Gateway, Ad-hoc)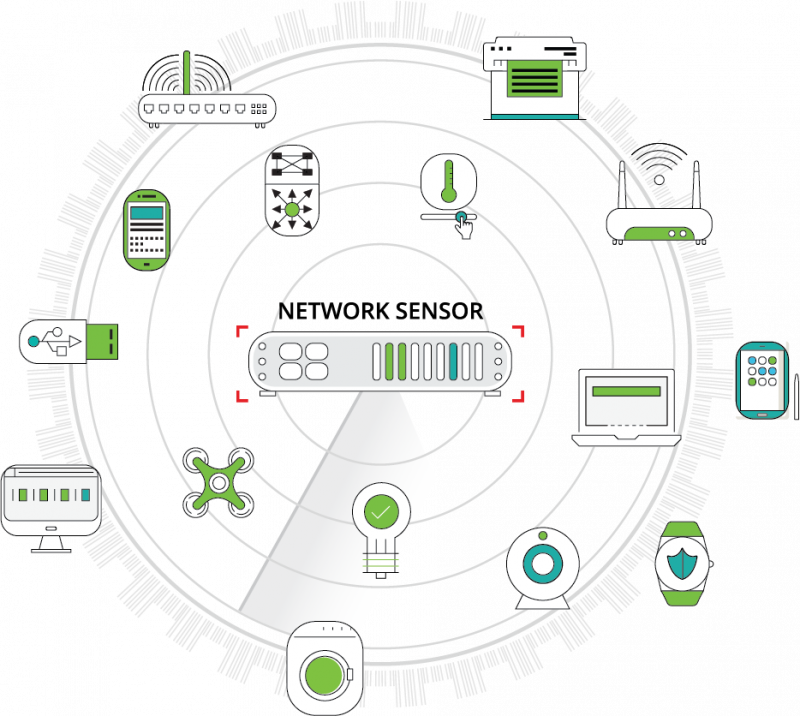 Classify Your Network Assets
Node Grouping classifies all detected Node data into certain groups you can manage based on your business requirement in real time.
Over 500 pre-defined conditions are provided to create Node groups. A Node can belong to multiple Groups
Each Nodes group can be used for policy management and compliance check to assess the current security practices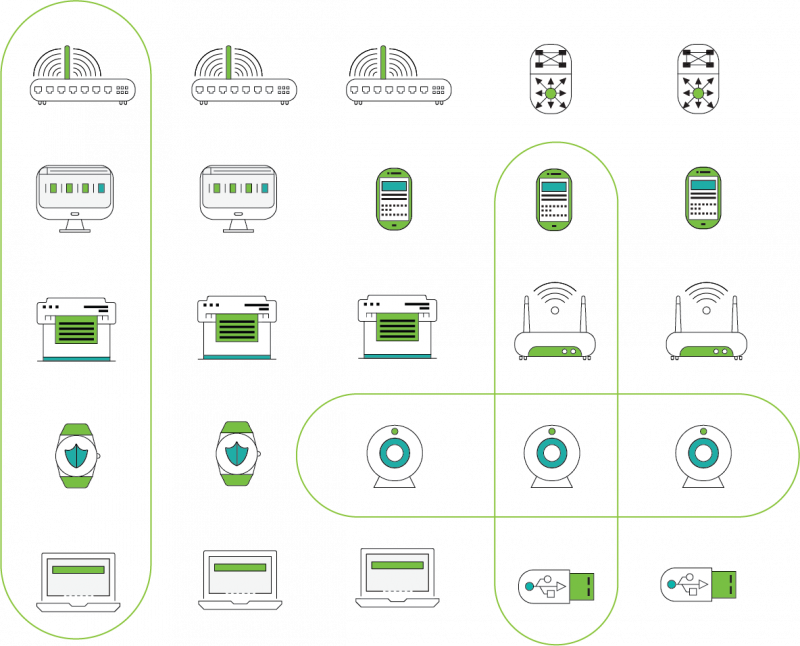 Once a targeted Node group is ready, specific policies can be applied to monitor the compliance posture. If a non-compliant device is detected, enforcement policy with appropriate actions (Block, Limit, Allow) can be executed.
Role-based Access Control
Multi-layered Access Control (ARP Spoofing, 802.1x, Port mirroring, Switch Port shutdown, Agent-based)
Built-in RADIUS, DHCP server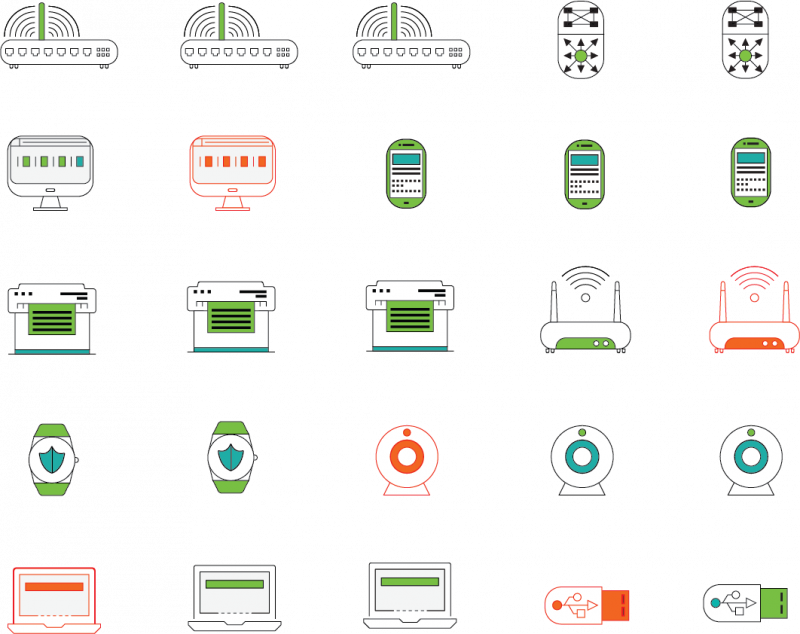 Log All Activities and Events
Network Sensor and Agent gathers all event information from the entire network and all with historical data are stored in Policy Server. Elastic-based search and filters help you to find out specific event data. The log data can be integrated with other security solutions like Next Generation Firewall, APT, SIEM, and EMM solutions.
Role-based Administrator
Personalized Dashboards using Over 100 Custom Widgets
Built-in Syslog Server
Integration via Webhook, REST API, and Syslog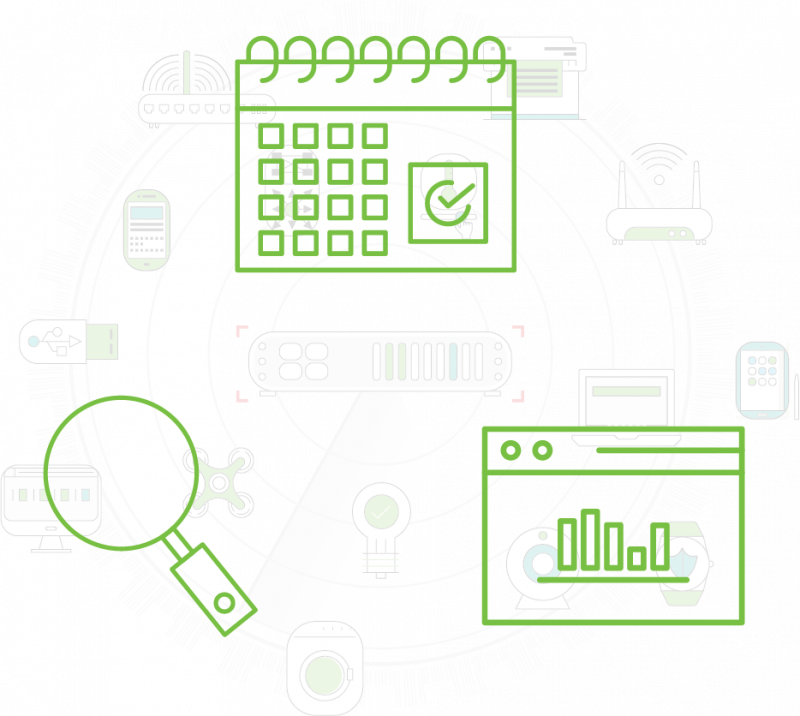 Review and refine device platform information via the cloud and deliver the most accurate up-to-date device platform information to Policy Server on a weekly basis.
Establish security policies based on Node information collected by Network Sensors and Agents
Distribute established policies to Network Sensors and Agents
Communicate with Network Sensors and Agents to secure access control
Integrate with user database and third-party security solutions
Collect Node Information from network and enforce access control polices.
Apply (or enforce) established policies from Policy Server to targeted Node (or Node groups)
Detect all SSIDs by listening wifi signals
Identify who is accessing valid (enterprise-owned) APs, neighbor APs, or rogue APs
Support 802.1q Trunk Port

Control endpoint system (all installed hardware and software) information in detail
Execute policy enforcement as well as management tasks through the use of Plugins.
Operate as a Wireless Sensor to provide wider and more in-depth coverage to detect any possible Wifi activities such as Ad-hoc mode, SoftAP, and Tethering.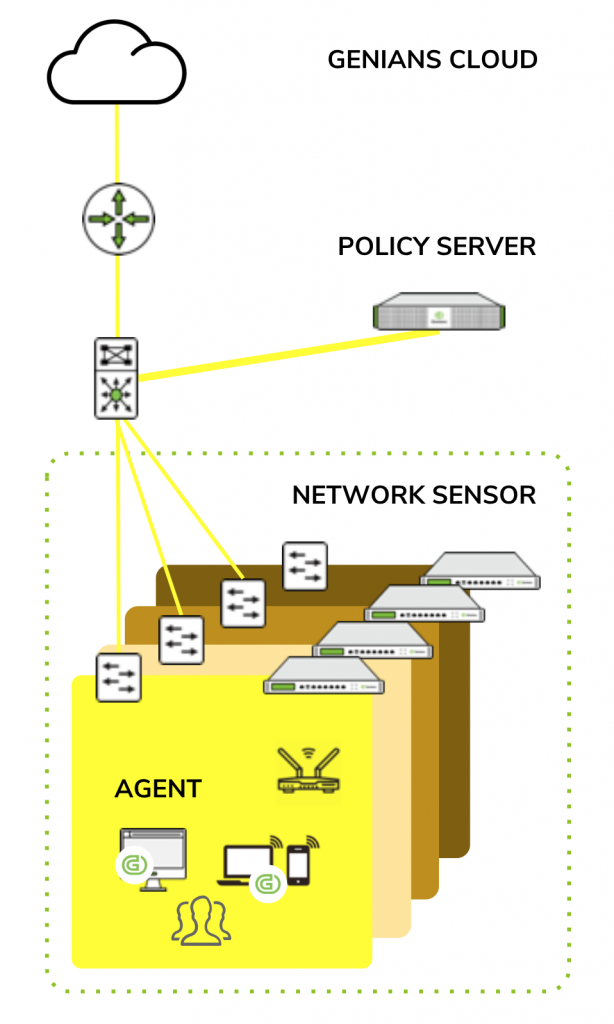 Genian NAC delivers the most essential cybersecurity features in an all-in-one format, while offering an affordable pricing model. Genians provides three flexible deployment options: On-premise, Cloud-managed, and Network Access Control as a Service (NACaaS) for Managed Security Service Providers. From these, organizations can choose the best option for their particular business requirements.
Discover More, Next-Gen NAC
The Critical 3 Steps for Cybersecurity
Evolution of Network Access Control
Device Platform Intelligence is the Key