The highest levels of IT security, availability, and resilience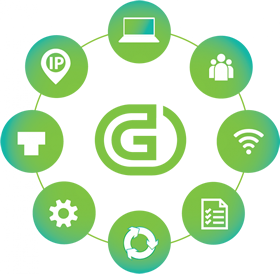 Cyber threats in today's enterprises are focused on multiple attack surfaces across the entire range of network-connected devices. This trend is expected to continue and increase exponentially in the years immediately ahead and IP-enabled devices remain a major cybersecurity point of vulnerability.
So Genians has reimagined Network Access Control to maximize network security and IT operational effectiveness by leveraging its unique Device Platform Intelligence technology
Genians NAC solution performs compliance checks smartly to ensure that all connected devices are automatically identified, classified, authorized, and given policy-based access control to ensure the highest levels of IT security, availability, and resilience.
Network Surveillance
Genians NAC solution illuminates everything on your network in real-time using non-disruptive sensing technology and organizes identified people and IP-enabled devices into logical groups based on your business requirements. Genians runs an extensive database that maintains a wide range of network-enabled device platforms including IT/OT devices such as medical devices, SCADA, PLC, and any IP-enabled sensors.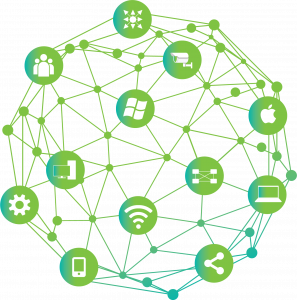 Monitoring
Detect devices in real-time by using Layer 2 based Network Sensors
Monitor wireless packets by using Wireless Sensors or Agents
Discover Switch Port information
Managing
Identify device information (Who, What, Where, When, How)
Classify them using over 500 conditions
Manage them through personalized dashboards
Securing
Detect unknown, rogue, misconfigured devices
Detect threats
Check compliance status continuously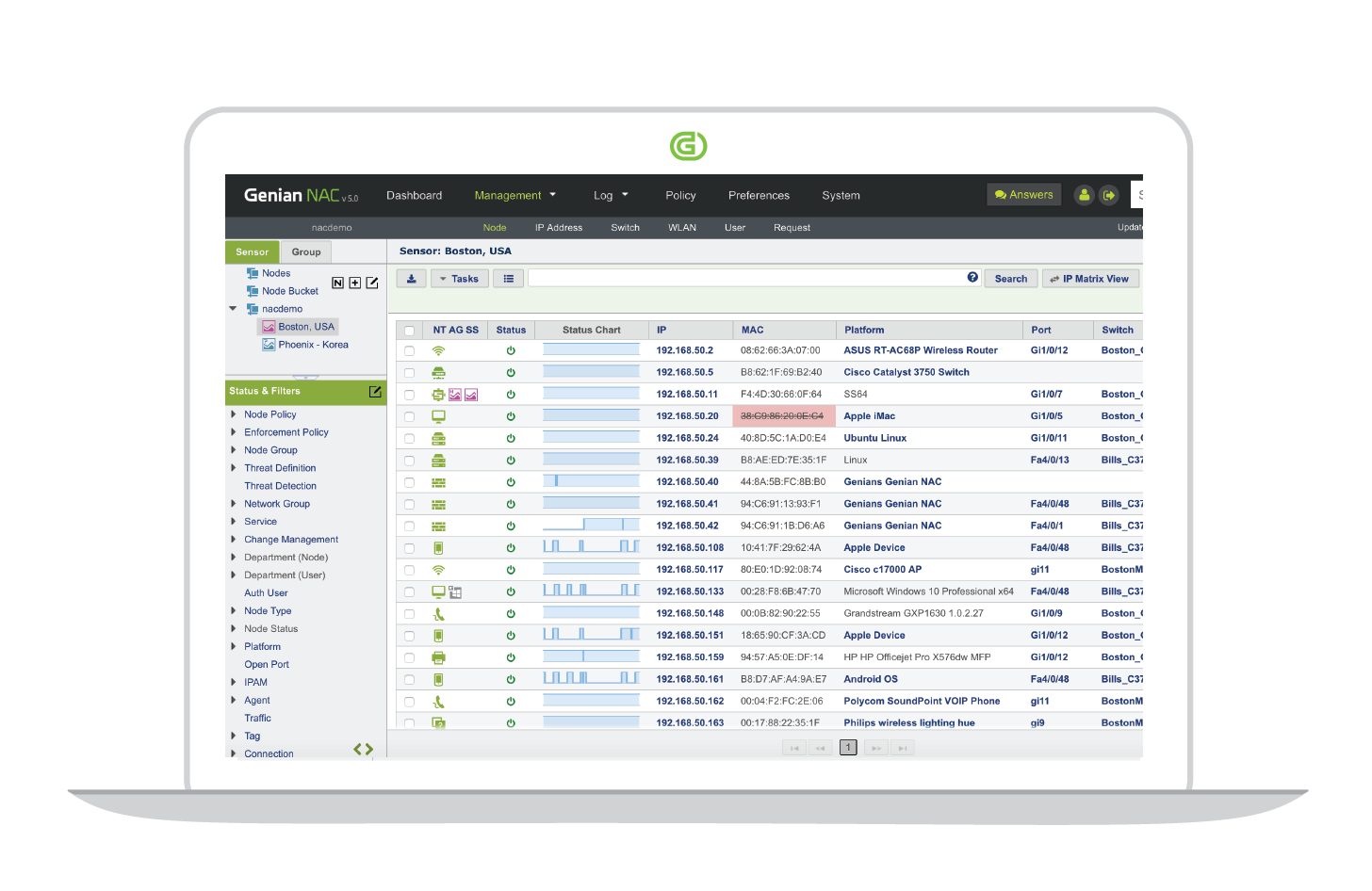 Device Platform Intelligence
Genians can provide the device intelligence needed to go beyond mere device fingerprinting. It provides detailed technical and business contextual information for all IP-enabled devices holistically. This includes contextual information (What, Who, When, Where, How) about the device platform as well as business context information like the status of manufacturer/vendor (out of business, acquired by), the support status of a device (EOL/EOS), and related news.

Accurate Device Platform Detection
Manufacturer + Name + Model
Expand visibility into IT/OT convergence IoT, ICS, FAB, SCADA
Rich Information
Product information webpage URL
Google search link
Device networks connection type (wired, wireless)
Visualization
Provide actual device picture
Easy to recognize
Business Information
Product end of life (EOL)
Product end of support (EOS)
Manufacturer Out of Business
Manufacturer Acquisition
Manufacturer Location (Country)
Manufacturer Homepage
Empower IT Asset Management
Since Genians NAC solution can provide you with extremely accurate IT asset identification/classification based on our robust Device Platform Intelligence database (20,000+ device profiling "signatures"), you can significantly enhance your IT asset inventory.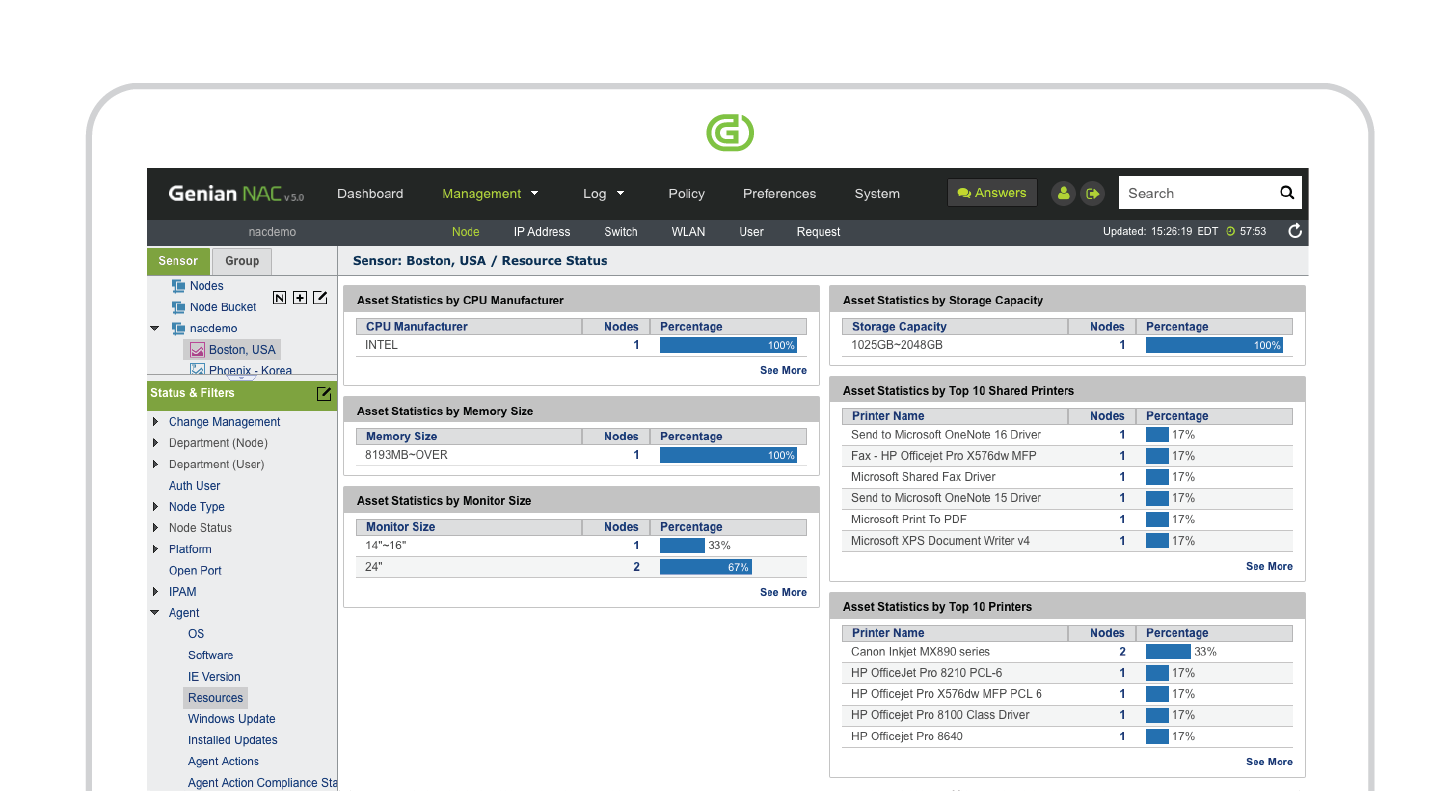 Network Access Control
Genians NAC solution enforces IT security policies dynamically using contextual information (What, Who, When, Where, How) to quarantine any non-compliant devices and remediate them to be compliant through automated processes.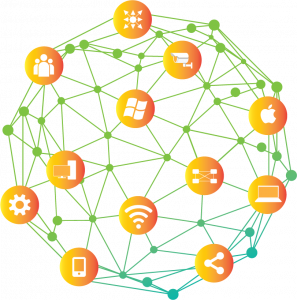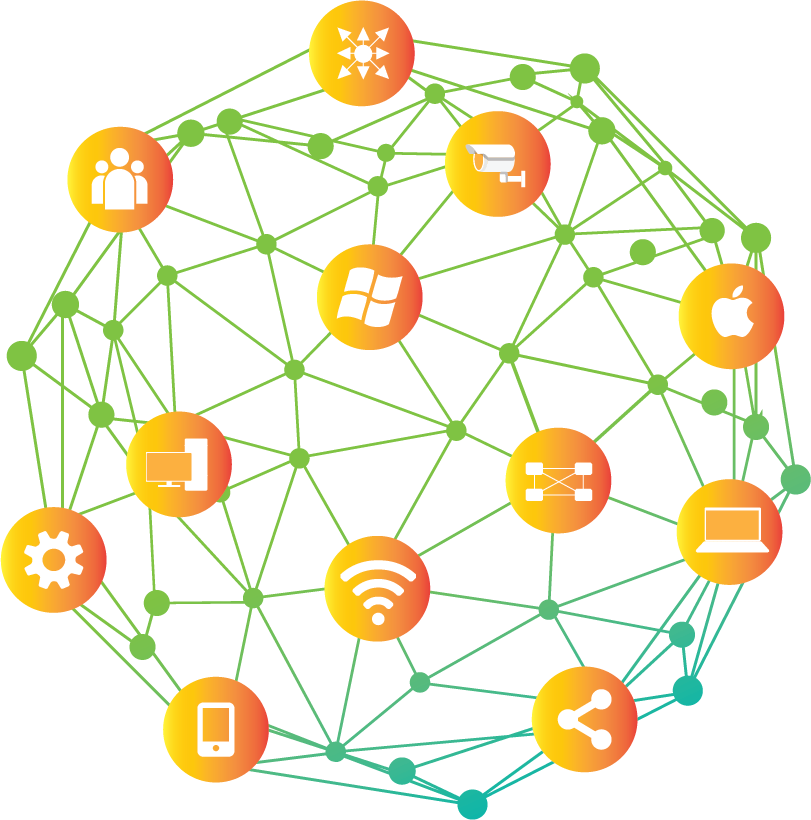 Respond immediately
Condition-based grouping (Over 500 predefined conditions)
Policy assignment based on the status change of endpoint compliance
End-to-end access control
Multi-layered Enforcement
Layer 2: ARP Poisoning (using Network Sensor)
Layer 3: TCP reset (using Mirror Sensor)
Layer 3: Inline enforcer (Dual-homed Gateway)
Agent: NIC/Power Control, Alert Popup
802.1x: Built-in RADIUS server
DHCP: Built-in DHCP server
Integration: Firewall, Switch port shutdown (SNMP)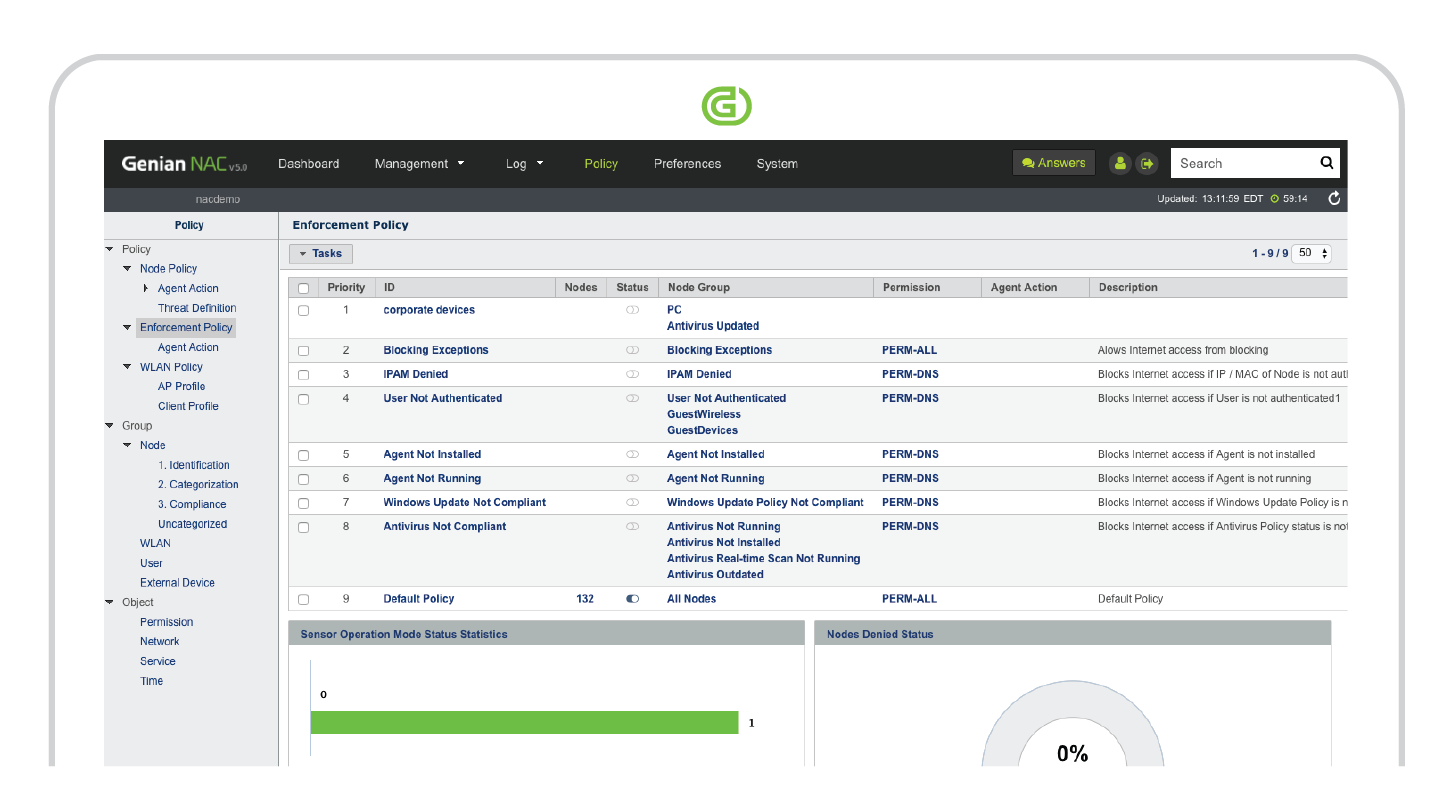 Mobile, BYOD, Guest
In the hyper-connected world of the Internet of Things (IoT), organizations are grappling with implementing Bring Your Own Device (BYOD) initiatives to deal with the rapidly evolving and increasingly complex tsunami of mobile devices, from laptops and tablets to other smart "Things", such as phones, watches, cars and more. Genian NAC can provide flexible and secure network access, wherever you are located, and for whatever devices you bring to the network.
Onboarding process
Check user authentication and device compliance status
Guide users to meet compliance (Self-service process)
Provide role-based access control
Secure access request
Captive Web Portal service
Built-in RADIUS server (802.1x)
User authentication (AD, local DB, RDBMS, Google G-Suite)
Request approval system (Device, IP, User, Peripherals)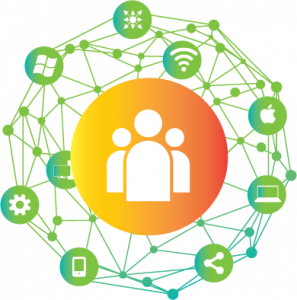 IP Address Management (IPAM)
Through our intuitive IP matrix interface (Class C Subnet mask), see how many IP addresses are being used and available, which IP's are assigned via DHCP, which are reserved, and more.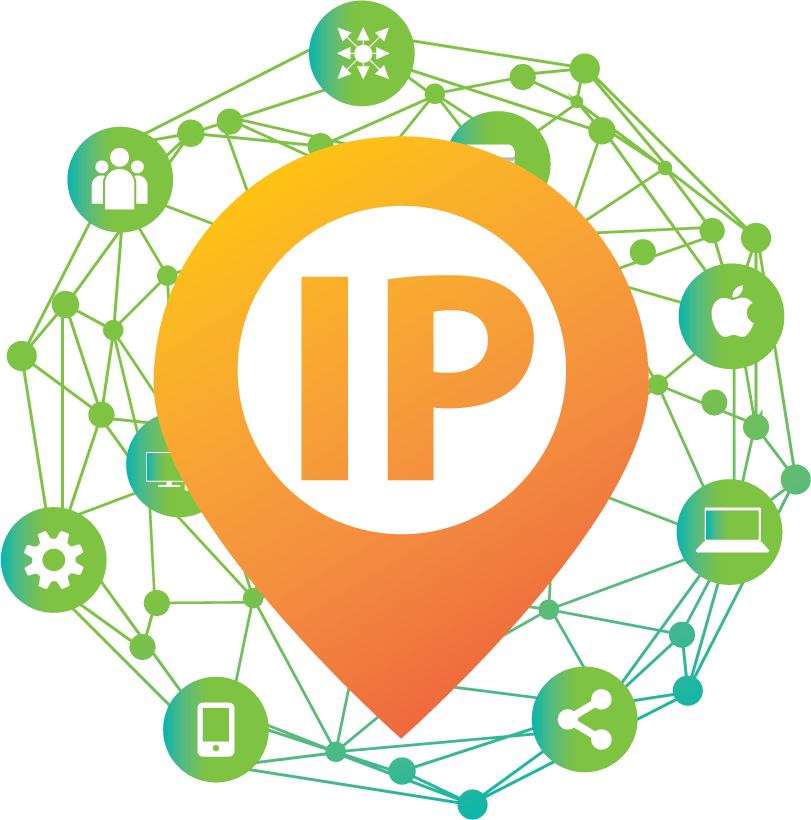 Monitoring
See the usage of IP address for each network segment
Identify who/what device connecting to an IP address
Monitor the change of IP addresses
Comprehensive IP Management
Built-in DHCP Server
IP Address (Allow, Deny, Lease, Assign)
IP Conflict / Change Prevention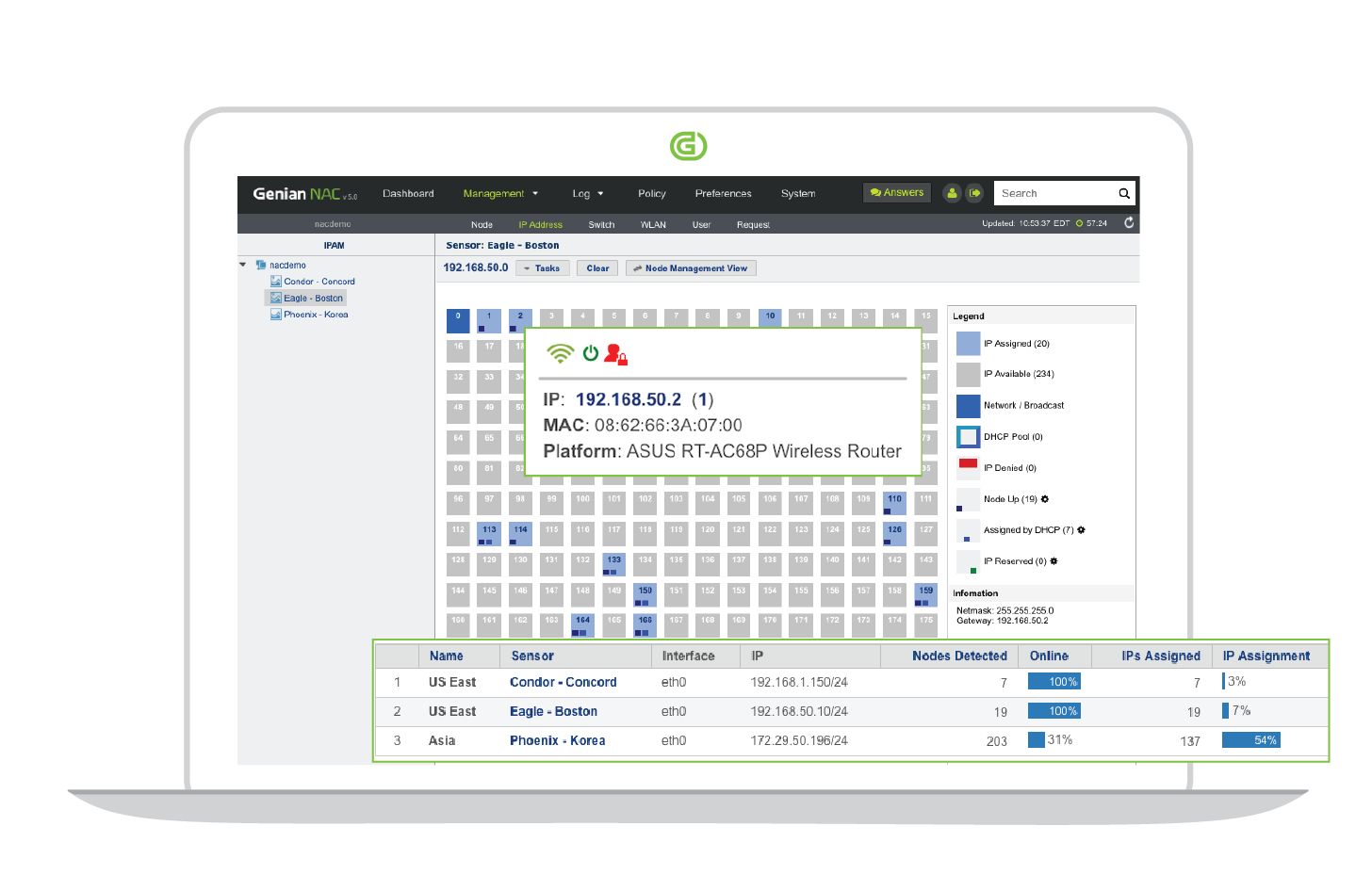 Switch Port Management
See how many devices are connected to specific ports, their connection status, port-level security, 802.1x information, traffic, utilization and more. Using 802.1x port-based access control, control any ports connected to non-compliant devices.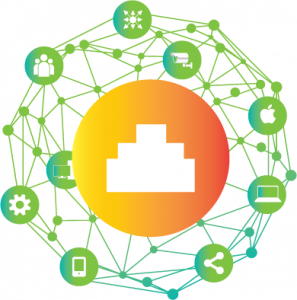 Monitoring
Identify how many devices are connected to specific ports
Check the authentication status of connected devices
Monitor Switch port status (Up/down, Security, 802.1x, VLAN, etc.)
Port Managment
Switch and Port Description
Administratively Down
Discover Top 10 Switch Port Traffics

WLAN Security
Genians' Network Sensor has the capability of scanning all SSIDs in your network and identifying who connects to which SSIDs, capturing not only your organization's APs but also neighboring APs and controlling what is connecting to those APs. You can allow or deny Wifi-enabled devices accessing different SSIDs based on their policy compliance by groups, such as Authorized AP, Rogue AP, Misconfigured AP, Tethering device, and more.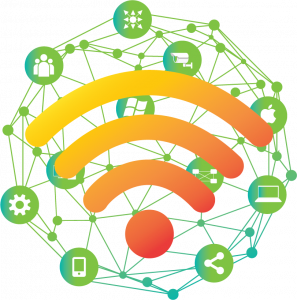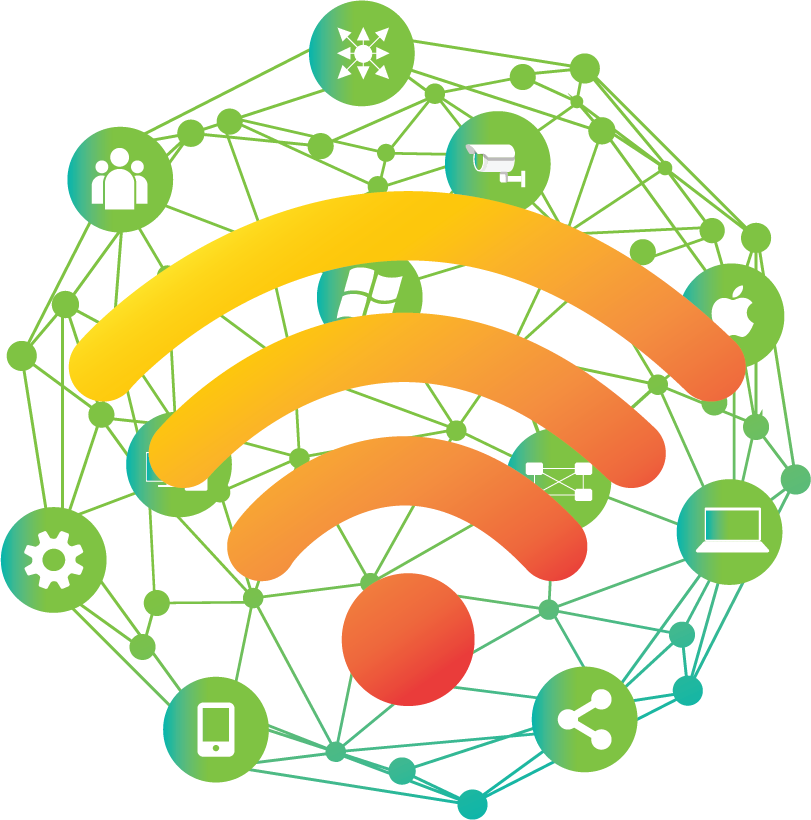 WLAN Monitoring
Detect SSIDs by Wireless Sensor or Agent
Discover all connected wireless devices per SSIDs
Discover where SSIDs are located
Detect APs connected to corporate networks
WLAN Compliance
Detect non-compliant wireless devices (APs, mobile devices)
Detect rogue and misconfigured APs
Detect hidden APs and softAPs
Wireless Connection Manager
Manage wireless connection profile
Disable SoftAP
Provide a single-click wireless connection service
Allow connections only to authorized APs
802.1x supplicant plugin (EAP-GTC)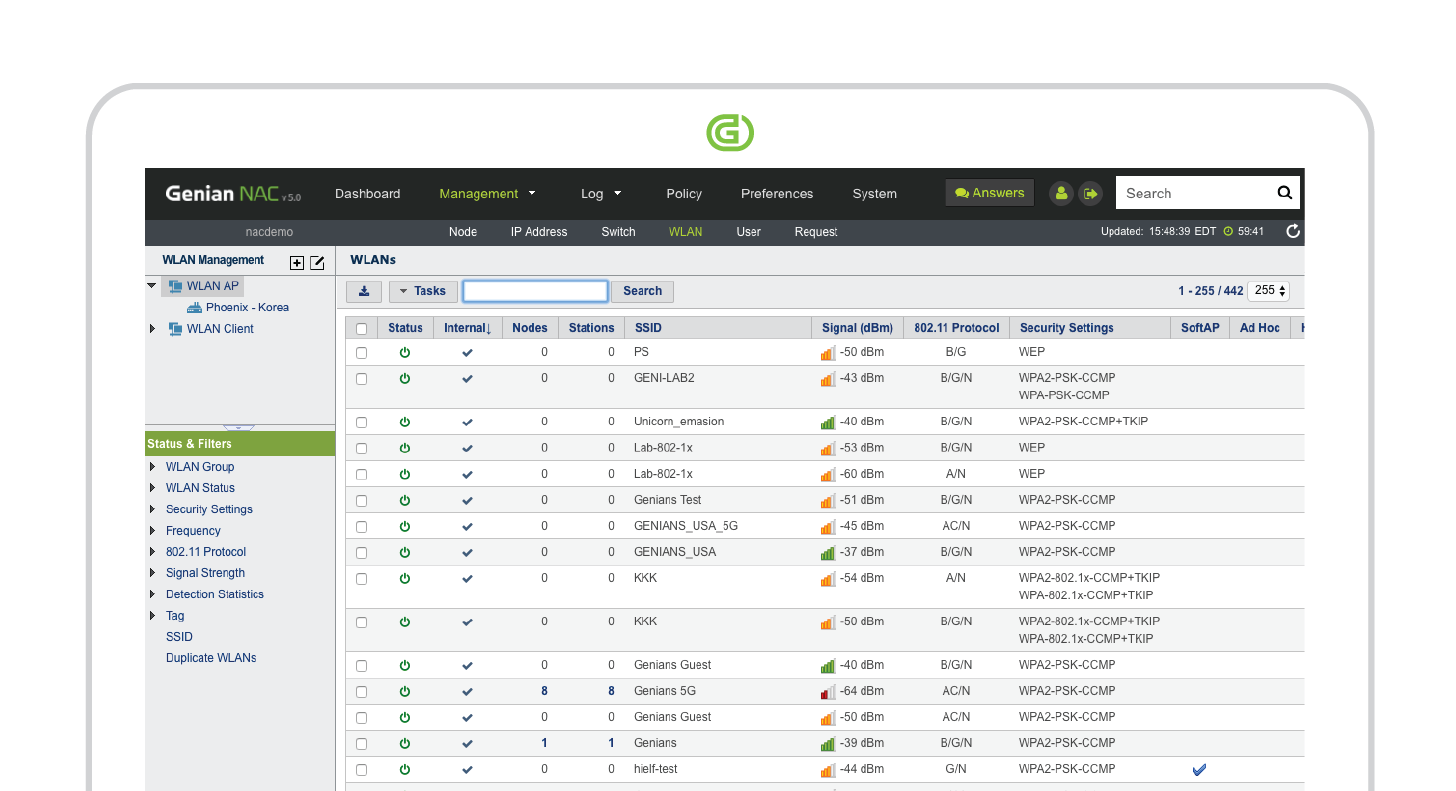 Endpoint Security
Manage all desktop configurations, applications, OS Updates, peripheral devices, wireless connections and more. Standardize the configuration of corporate-owned devices automatically and control them remotely.
Change Computer Name
Check Password Validation
Collect System Information Using WMI
Configure Windows Security Settings
Control OS Updates (Works for the isolated network)
Configure 802.1X Wired Authentication Profile Settings
Control Antivirus Software Settings
Control DNS
Control External Devices (e.g. USB, Printer)
Control Internet Explorer Security Settings
Control Network Folder Sharing / Interface / Traffic
Control Power Options, Screen Lock
Provide Wireless Connection Manager (Zero configuration)
Control WLAN
Deploy Files
Inspect TCP Connections
Manage ARP Table
Install / Remove software
Run Scripts
Terminate Processes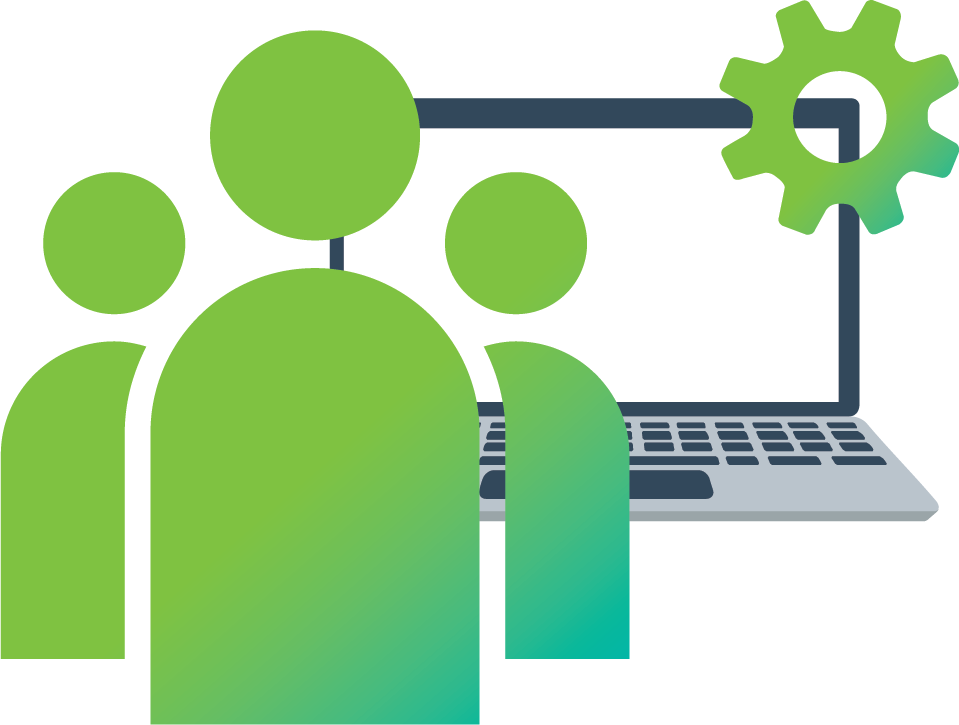 IT Security Automation
Genian NAC integrates a wide range of IT security and business solutions (Firewall, IDS/IPS, VM, MDM, SIEM, APT, DLP, CRM/ERP, etc.) into each enterprise's Policy Server to ensure unified policy enforcement. Genian NAC supports custom integration using Syslog, Webhook, REST API, and Syslog.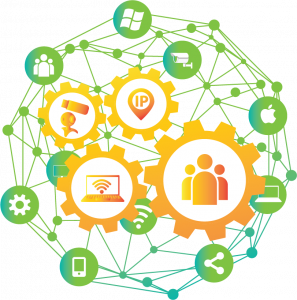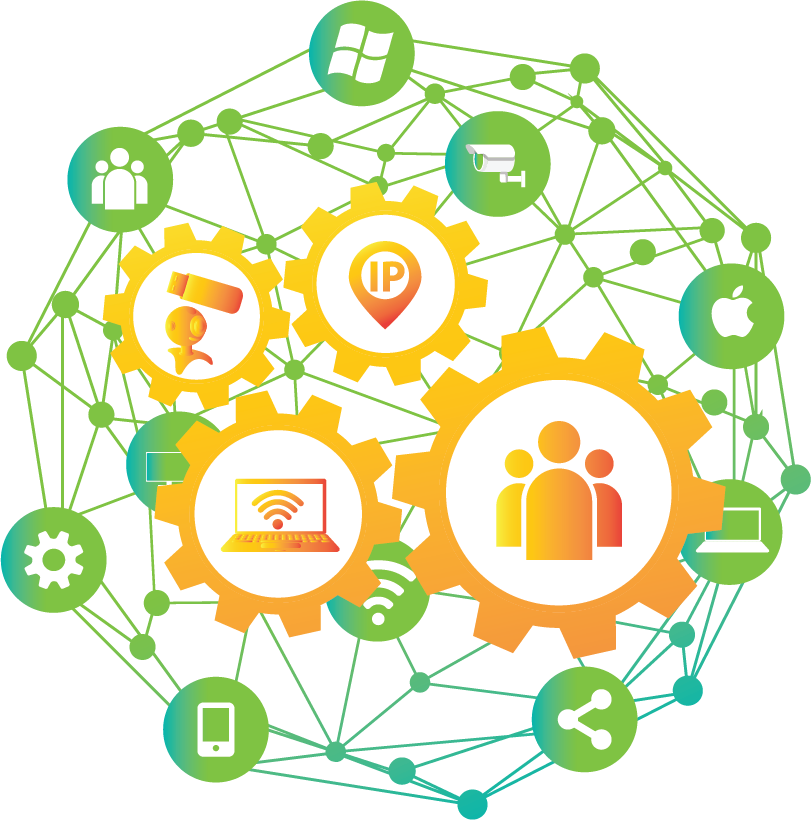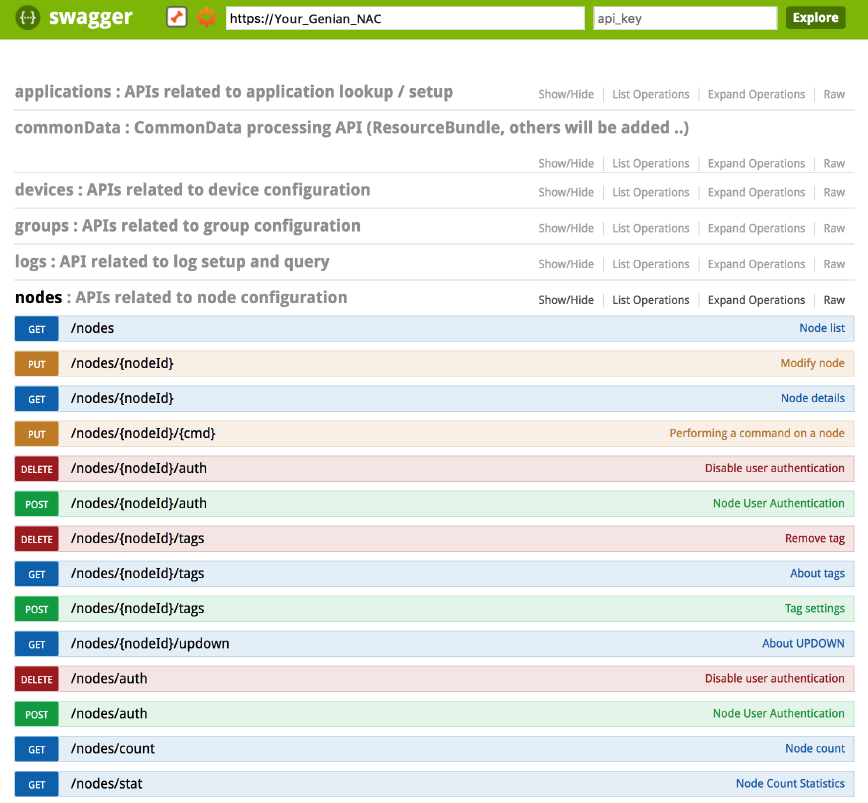 Perimeter Security System
Give: IP-User information for user-aware policy
Take: Receive Infected Endpoint IP or MAC then quarantine it
Next-gen Firewall
Threat Detection System
Give: IP information (user, history, platform.)
Take: Receive Infected Endpoint IP or MAC than quarantine it
ATP, EDR
Enterprise Mobility Management
Block mobile devices if EMM agent is not installed
SIEM
Provide IP device information
Provide Endpoint information