Over 1,200 happy customers around the world trust the Genians Next-Gen NAC Solutions
Genians provides the industry's leading Network Access Control (NAC) solution, which ensures full visibility of all IP-enabled devices regardless of whether they are wired, wireless, or virtual. It also ensures that they conform to the highest levels of enterprise-mandated security and compliance.
Genians Device Platform Intelligence (DPI), which provides Next-generation device fingerprinting for the IoT era, combines technology information with business context to understand where vulnerabilities may exist. This demands not only a more comprehensive view of the devices themselves but also better understanding of risk indicators.
Layer 2 – based sensing technology for accurate detection of device platform

Not just "Android phone" but "Samsung Galaxy S6 mobile phone"

Manages the entire lifecycle of all IP-enabled devices

Device Platform Identity
Device Platform Context
Device Platform Risk

Expands visibility into IT/OT convergence
Actionable Intelligence for cybersecurity
Sees every connected device in real time
Identifies all network-enabled devices and their attributes
Views from multiple perspectives (Device, IP, Switch Port, WLAN)
Assesses the compliance state of all connected devices
Controls all connected devices contextually
Enforces granular policies to regulate access
Controls endpoints' systems configuration and network access
Tracks endpoint activities and maintain IT security baseline
Network Security Automation
Automates all IT security tasks easily
On-boarding process with workflows, approvals, and notifications
Removes IT security silos by integrating with third-party solutions
Automates the incident response and mitigation process
Genians can provide both on-premise and cloud-based deployment options. It also provides a more dedicated solution for Managed Service Providers (MSPs), which can secure multi-tenancy environments more effectively and deliver cloud-based management service packages for ease of deployment and ongoing management.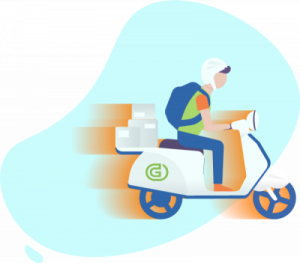 The Proof of Genians is in the Problems You Will Never See