Ensure Core Cybersecurity Requirements Are Met In This Unprecedented Time
The requirements of Genians' customers in 2020 shifted drastically due to COVID 19, presenting a significant challenge for anyone operating within the Cybersecurity realm. While many vendors scrambled to provide options for their customers, Genians' leadership and experience with Cloud Managed / Unmanaged NAC and virtual product delivery resulted in Genian NAC already being well-positioned to facilitate the concept of a "Contactless Deployment".
Contactless Deployment Of Next-Gen Network Access Control
Genian NAC Enhancement with customers
Genian NAC is always evolving, adapting and improving. With over 1,600 customers of all sizes and in all verticals utilizing the product around the world, each one plays a key role in shaping the capabilities of our solution. Their wide-ranging requirements ensure a steady stream of feedback representing every use case imaginable – a broad set of perspectives that Genians leverages to build an even more powerful and successful product.
For example, a global manufacturer with an enterprise network spanning multiple countries, several hundred thousand endpoints, and a heavy focus on IoT/OT will certainly have a different set of use cases and requirements than a small municipality or school district. Genians' attention to enterprises' changing needs ensures we have a product that can satisfy customers with vastly different requirements in terms of scale, functionality, network architecture, performance, and specific business needs.
The pie chart above represents the new features and product improvements made during 2020. The story these numbers tell is clear:
Genians will continue to deliver a comprehensive cybersecurity platform to secure the Edge in the most efficient way. Genians' platform provides any organization with the most essential cybersecurity features and functionalities by delivering Device Platform Intelligence (DPI), Network Access Control (NAC), and Endpoint Detection and Response (EDR). 2021 will be the pivotal year to blend all together. Also, these act as seeds from which one can cultivate a robust cybersecurity environment for better digital trust.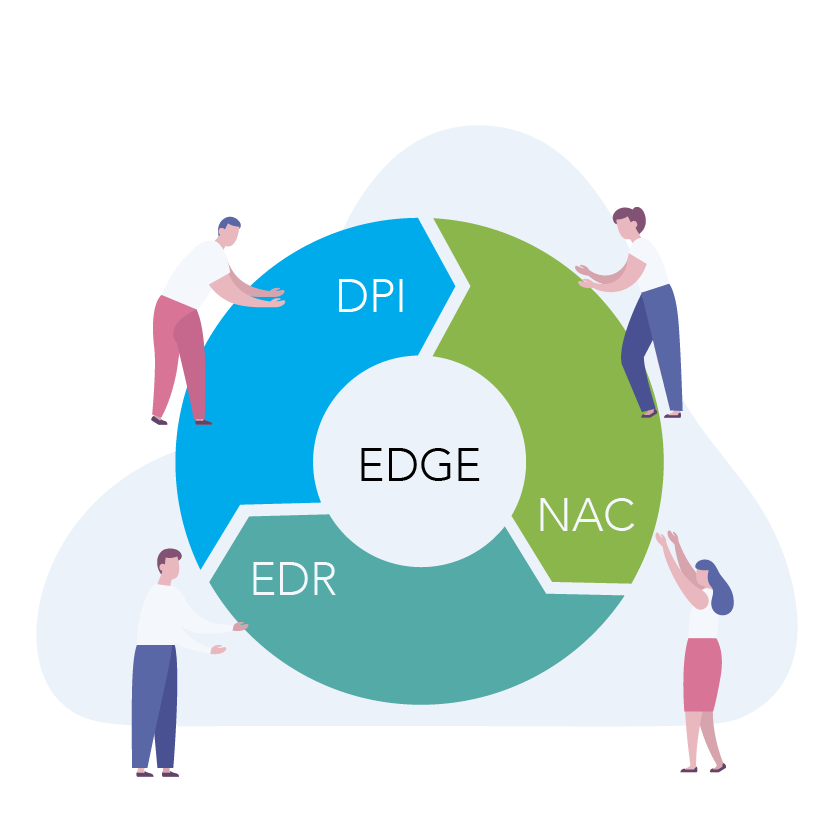 With major structural changes and enhanced focus on Zero Trust, Genian NAC will continue to provide all of the capabilities our customers have grown to appreciate and are presently utilizing. However, security must be provided regardless of where a user connects and where the application resides. Controlling access to on-prem resources, Internet and cloud applications for any user in any location and then adapting the access in real-time based on identity, status and conditions are among new features to expect. If this is beginning to sound like SASE, that is not a coincidence. Stay tuned. A major release will be coming this year.
Next-Gen Device Fingerprinting
Genian Device Platform Intelligence
It will continue to play the critical role it does today as the foundation of non-intrusive visibility for Genian NAC. Due to high demand from customers and partners in 2020, GDPI has continued to evolve into separate usages for those such as MSPs highly focused on NAC as a Service. Take simple 3 steps to enhance network visibility and empower your MSP's cybersecurity business by leveraging GDPI.
The Best Practice of GDPI
Comprehensive Device Fingerprinting 
Specific Platform Assigned 
Assign Groups or Permissions
The Usage of GDPI via Cloud API
Expose API
Enable Free Tier
Solicit Feedback from Partners / MSPs
Empower MSPs with GDPI
Productize
Enable Paid Tier
MSPs choose Tier, DB, and Branding
Enhanced EDR Solution empowered by NAC
Endpoint Detection and Response will see its introduction into the Global Market. With a dominant position in the South Korean domestic market, Genian Insights E is seeing explosive growth with the high demand for EDR. EDR picks up where traditional endpoint security agents reach their functional limit. Continuous in-depth monitoring, machine learning (ML), X behavior analysis (XBA), automated incident response and visualization with dashboards are all features of GIE.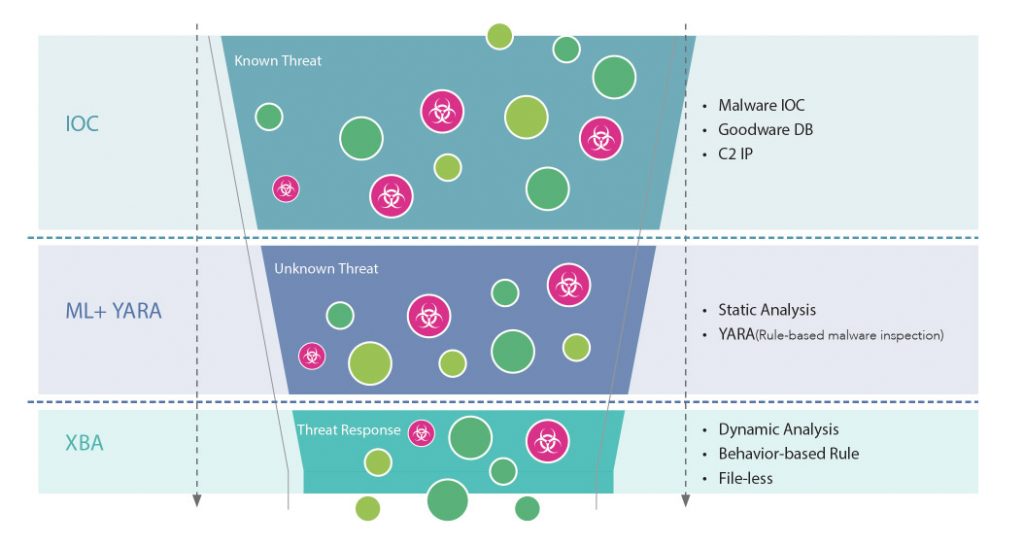 Team Genians is excited to continuously grow with you and please share your thoughts and reviews on the Genians journey via the 
Slack channel
.