First, we will create a tag called "Cisco-Patched", that will later be applied to nodes that we have confirmed as no longer vulnerable. Navigate to Preferences > Tag and use the Tasks menu to Create a new tag.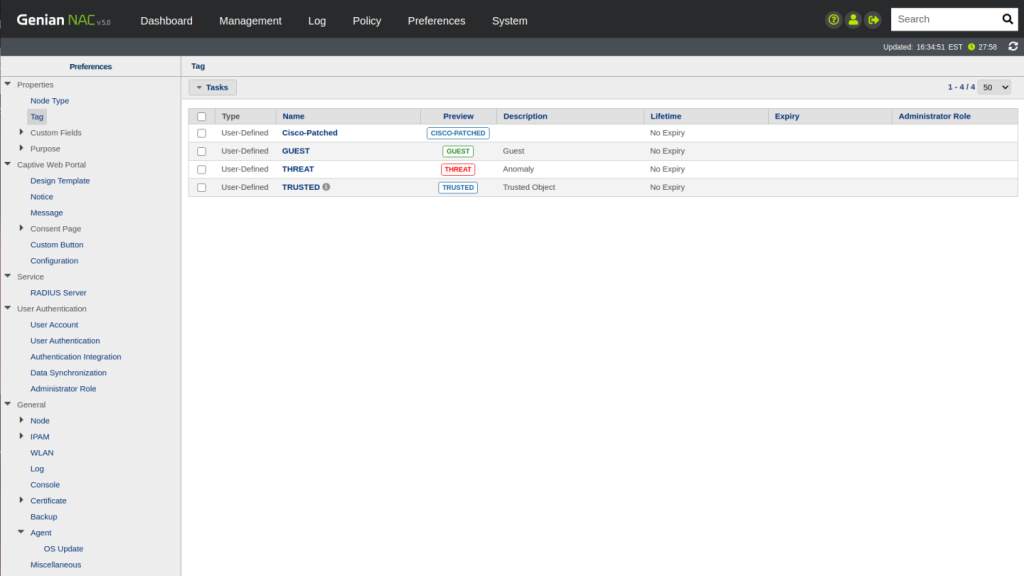 Next, we will create a node group to gather all nodes running Cisco Software. Collecting this information will require installation of the Genians Agent, and configuration of the "Collect Software Information" plugin for Mac or Windows.
Configure the node group as shown, under Policy > Group > Tasks > Create.
You can create separate groups for specific Cisco Software or use one catch-all group as shown. Note the condition to exclude nodes that we have tagged as patched for this vulnerability.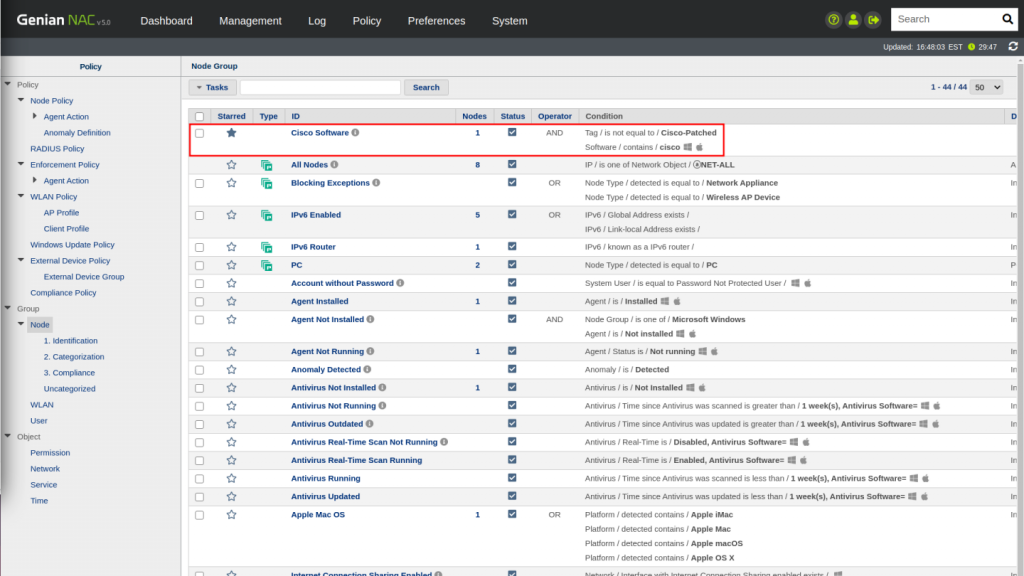 Create an Enforcement Policy
Next, create an Enforcement Policy linked with this group by navigating to Policy > Enforcement Policy > Tasks > Create. If you want, you can configure permission to limit network access for these nodes. In this example, we will use the "Perm-Internet" permission, which will only allow traffic destined for network locations outside of the devices network, where a Genians sensor is not deployed.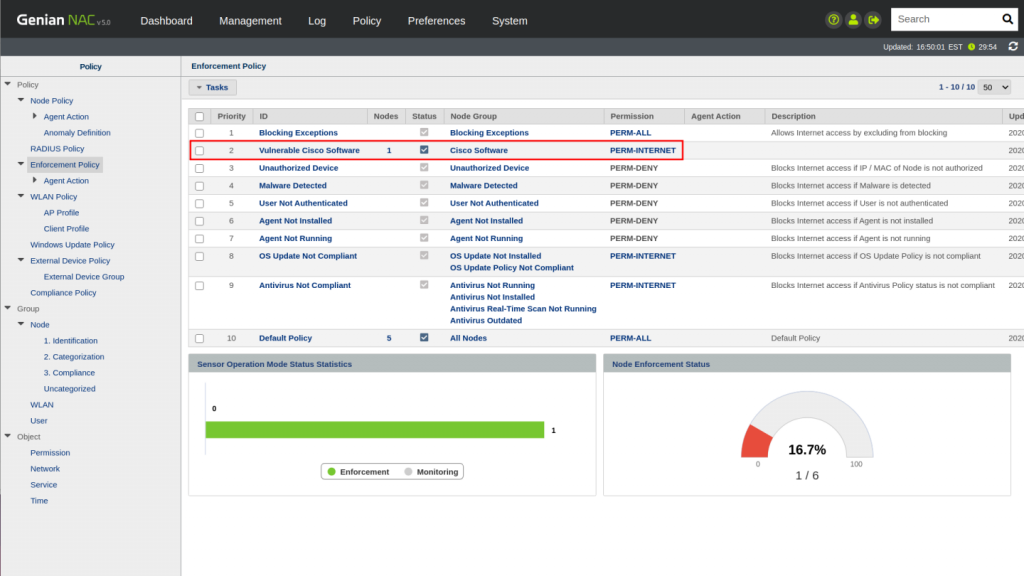 With detecting and securing the vulnerable nodes out of the way, you can now focus on your remediation efforts.
Upon updating the software to a secure version, you can exclude nodes by applying the patched tage we created, or you can edit the conditions of the group to exclude specific software versions.