No more unknown, unmanaged, unsecured devices in your network
First, get the correlated information you really need
from various data such as IP, MAC, Switch Port, SSID, Device Platform, User Info and more.


Classify Devices and Users on Your Network
Identified devices and users are dynamically organized based on your business requirements. Over 140+ individual classification conditions quickly categorize devices and users for efficiency and convenience.

Lock down Endpoints
Monitor and control the endpoint's system information in real time to meet IT asset management requirements


Monitor IP address usage in real-time with intuitive IP Management view
Correlate IP address with connected Device, Auth User, MAC, and Switch Port
Identify who/what device is connecting to specific IP address.
Detect how many IPs are assigned by DHCP, conflicted, and reserved.
Check IP address usage for each network segment.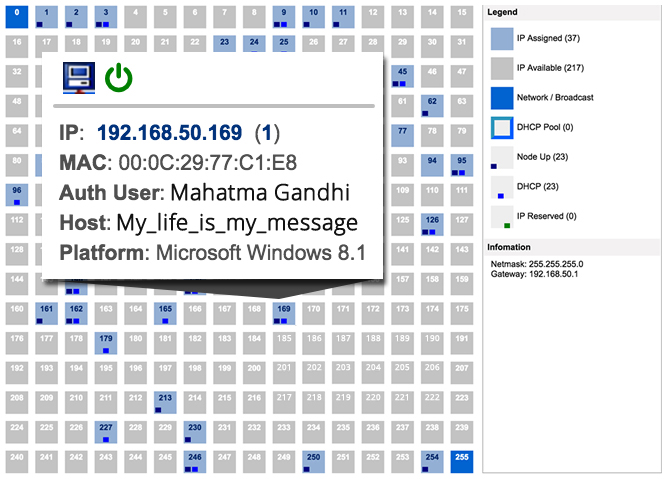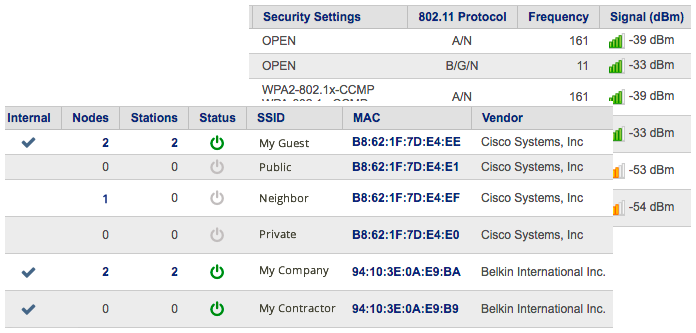 Wired to Wireless Connections
Discover Wireless data correlated with Wired connection data
Detect all Wifi signals, netting not only your organization APs but also neighbor APs.
See how many internal (SSID belongs to your organization) or external APs are available through your network.
Identify who is trying to access internal, external, or even rogue & misconfigured APs.
Slice and dice the information whichever you like
Personalize your dashboards using over 100 customizable widgets
Genian NAC not only sees the basic information, but also presents comparable reports, indicating immediate trends and challenges in your network. The provided actionable information can be used for making better decisions to develop cyber security policies Easily obtain the information that is most meaningful for you through the dashboard, which may be fully personalized using over 100 customizable widgets..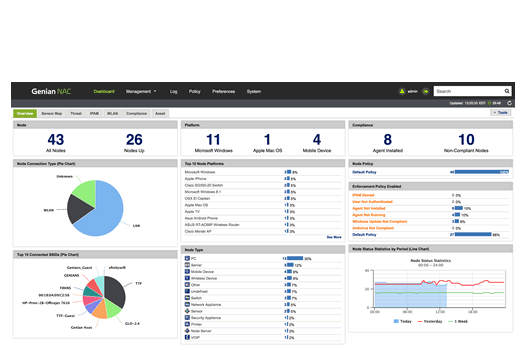 Let's get started with Genian NAC
GENIAN CLOUD
30 Days Free
Team Genians oversees initial installation, security, and maintenance (System upgrades, Patch, etc.) of your policy server in the cloud
Get new features instantly and automated maintenance
Reduce IT workload for daily routine
ON-PREMISES
Free up to 300 Devices
You can host Genian NAC solution on your local server or private services (internal or corporate cloud)
Take full administrative control
Do more customized work for your own specific business needs