Re-imagined Network Access Control for the World of IoT
A Whole New Holistic Way of Keeping Your Network and IT Assets Secure
Platform (OS) Information
Identification
Classification
Correlation
Contextual Information
Dynamic Grouping and Access Control
Business Process
System Configuration Assessment
Retirement Information
Manufacture, Vendor (Out of business)
End of Sales (EOS), End of Life (EOL)
Device Review, Reputation, etc.

INSIGHT. SECURE. AUTOMATE.
The Biggest Cybersecurity Threats are Coming from Inside
Your Firewalls (Hardware or Software) and Endpoint Security solutions can't effectively detect
ARP-based attacks (or even any suspicious network traffic). But Genian NAC controls abnormal network traffic effectively.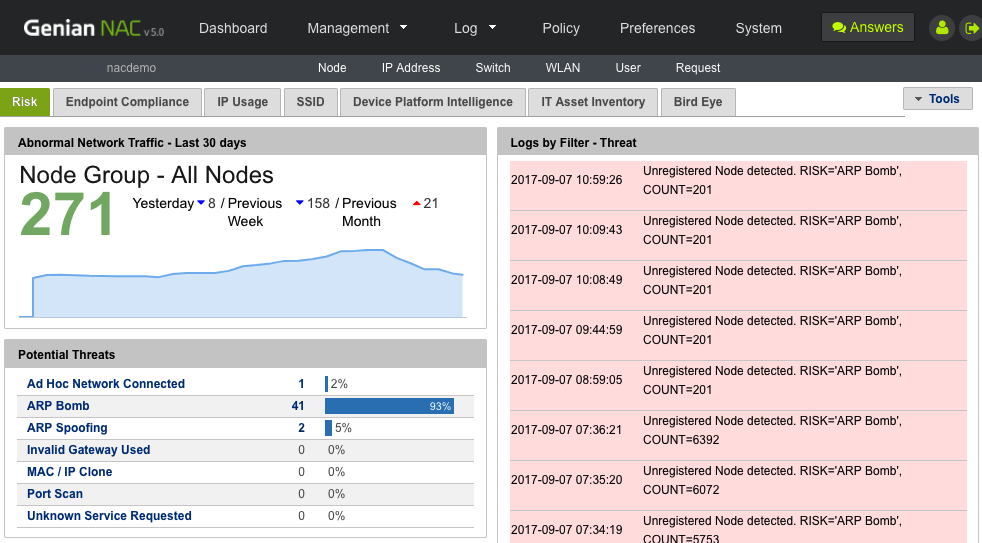 ARP Bomb
ARP Spoofing
Ad-hoc Network connected
Cloning MAC/IP address
Blocking SNMP Trap
Invalid Gateway IP Address
Port Scan
Unknown Service Request
You can even create your own threat definitions to prevent Insider Threats more efficiently.
Network-enabled Devices along with Users on Your Network
Over 500 predefined conditions dynamically group all your IT assets and users.

Real-time IP Address Management
Correlate IP address with connected Device, User, and Switch Port Information.
Identify who/what device is connecting to specific IP address.
Detect how many IPs are assigned by DHCP, conflicted, and reserved.
Check IP address usage for each network segment.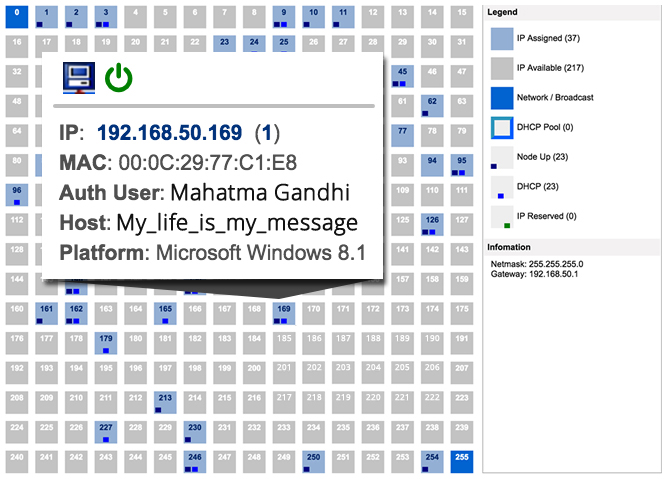 The Correlated Information You Really Need to Know
from various data such as IP, MAC, Switch Port, SSID, Device Platform, User Info and
Business Context such as End of Sale (EOS), End of Life (EOL), Vendor/Manufacture's viability.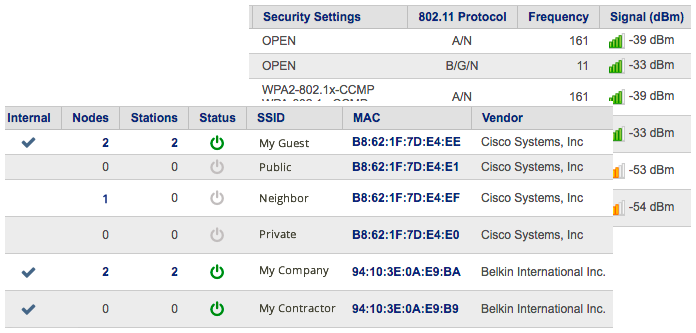 Yours vs Theirs
Map Wired with Wireless connectivity information to secure all unknown wireless connectivities
Detect all Wifi signals, netting not only your organization APs but also neighbor APs.
See how many internal (SSID belongs to your organization) or external APs are available through your network.
Identify who is trying to access internal, external, or even rogue & misconfigured APs.
Security-driven Network Access
Control where it connects
Dynamic Group-based Packet Filtering
Switch Port Control (Port Blocking, Port Mirroring, Connection reset)
Wifi De-authentication, Block rogue AP and Ad-hoc
Request Management (BYOD, Guest Management, On-demand Access)
Desktop Configuration Management
Built-in Servers (802.1x RADIUS, IPAM, DHCP)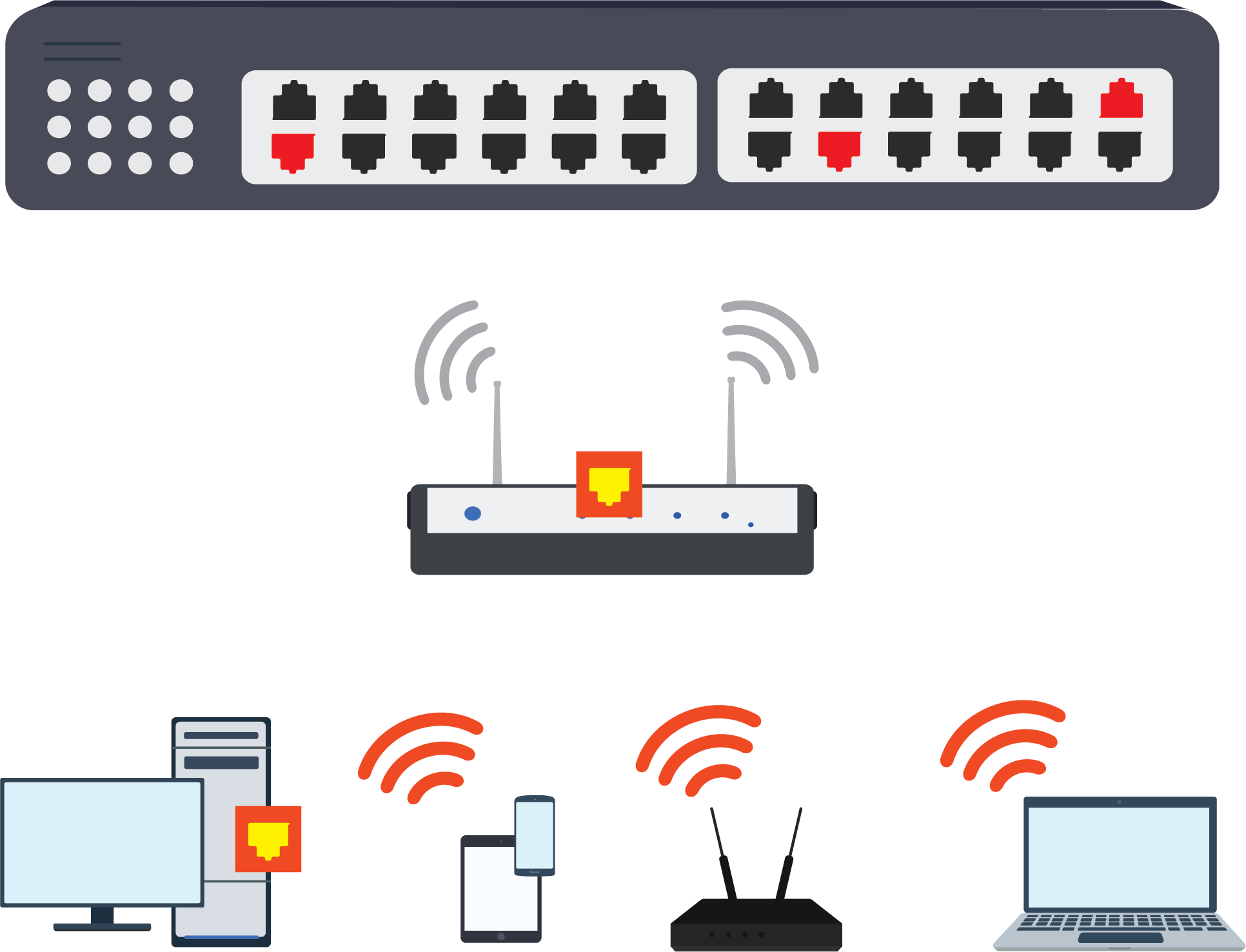 Endpoint Configuration Management
Monitor and control the endpoint's system information in real time to ensure them to be the highest level of security and compliance.


Fully Peronalized Dashboards and Notifications
Slice and dice the information whichever you like
Genian NAC not only sees the basic information but also presents comparable reports, indicating immediate trends and challenges in your network. The provided actionable information can be used for making better decisions to develop cyber security policies Easily obtain the information that is most meaningful for you through the dashboard, which may be fully personalized using over 100 customizable widgets.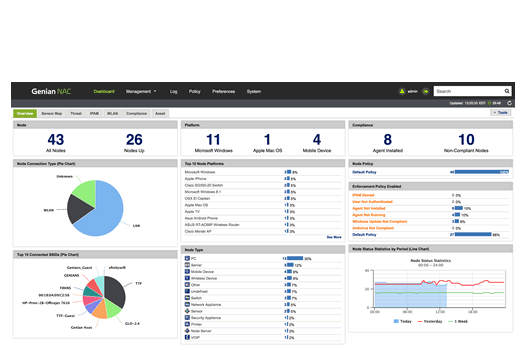 Unlock More Features
Let's get started for free
Genian NAC Cloud
30 Days Free
Team Genians oversees initial installation, security, and maintenance (System upgrades, Patch, etc.) of your policy server in the cloud
Get new features instantly and automated maintenance
Reduce IT workload for daily routine
Genian NAC Software
Free up to 300 Devices
You can host Genian NAC solution on your local server or private services (internal or corporate cloud)
Take full administrative control
Do more customized work for your own specific business needs