With Genians, this global bank achieves optimal visibility for all IP-enabled devices across its branches in 24 countries, where it consistently ensures the highest levels of systems security, availability, and regulatory compliance.
Background & Requirements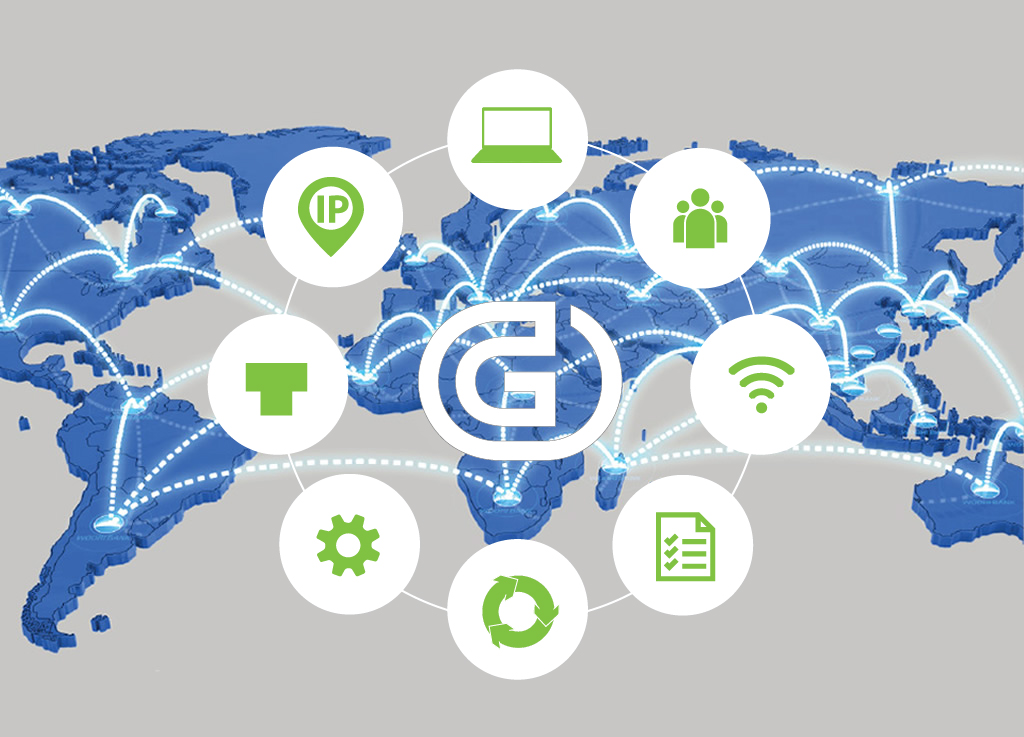 This customer is a large financial services company with more than 1,000 branch locations across the United States, Asia, Africa, Oceania, and in Europe. It maintains 250 networks in 24 countries around the world. As one would expect in such a large-scale enterprise, the firm leverages a broad array of endpoint devices to support its operations, from traditional desktops and laptops to tablets and smartphones, point-of-sale systems, and ATM machines.
Managing and maintaining effective cyber security in such a large, highly-distributed IT environment is both complex and ever-challenging. It is all the more so given the complexities of operating within the regulatory context of international banking and financial services.
In particular, the company was challenged by the need to deploy and maintain uniform and comprehensive IT security policies to all global branches in a timely and reliable fashion. The entire process was also subject to ongoing formal security audits conducted by outside organizations. Full regulatory compliance depended on the success of such audits.
The banking institution sought a comprehensive solution to address the following challenges:
The need for the chosen system to meet the Common Criteria for Information Technology Security Evaluation framework (ISO/IEC 15408)
The need for consistent, reliable maintenance of defined levels of systems and data confidentiality, integrity, and availability (the "Security Triad")
The assurance of solution scalability and consistent reliability across a large, geographically distributed remote network architecture
Comprehensive endpoint visibility for all network-connected devices (wired and wireless)
Flexible, efficient IT security policy creation and enforcement
Low barrier to productive security platform management by current sys admin staff
Comprehensive security and compliance audit logging
Genian NAC enables the bank to effectively manage IT security policy and compliance
Provides a 360º "bird's-eye view" for all endpoint devices at all global branches
Consolidates multiples authentication methods through Genian NAC via a comprehensive single-sign method
Provides role-based access control (device type, user, job title, department, and so on)
Presents a fully-automated, on-demand IP address request system
Provides IP address name translation management, with mapping of static IP's to dedicated devices, users, and their related comprehensive profile information
Integrates with the firm's endpoint security solutions
Ensures installation of required software versioning
Provides efficient and intuitive onboarding process for new users via the self-service portal
Reduces overall administrative and monitoring workload for IT security staff
Genian NAC Benefits
Genians' non-disruptive sensing technology enables the bank to see the "what/who/when/where" of all network connections in real time. It allows for precise and comprehensive management of the entire marketplace of potential endpoint devices. Genian NAC simplifies the complexity of managing critical user/device authentication by integrating with existing systems