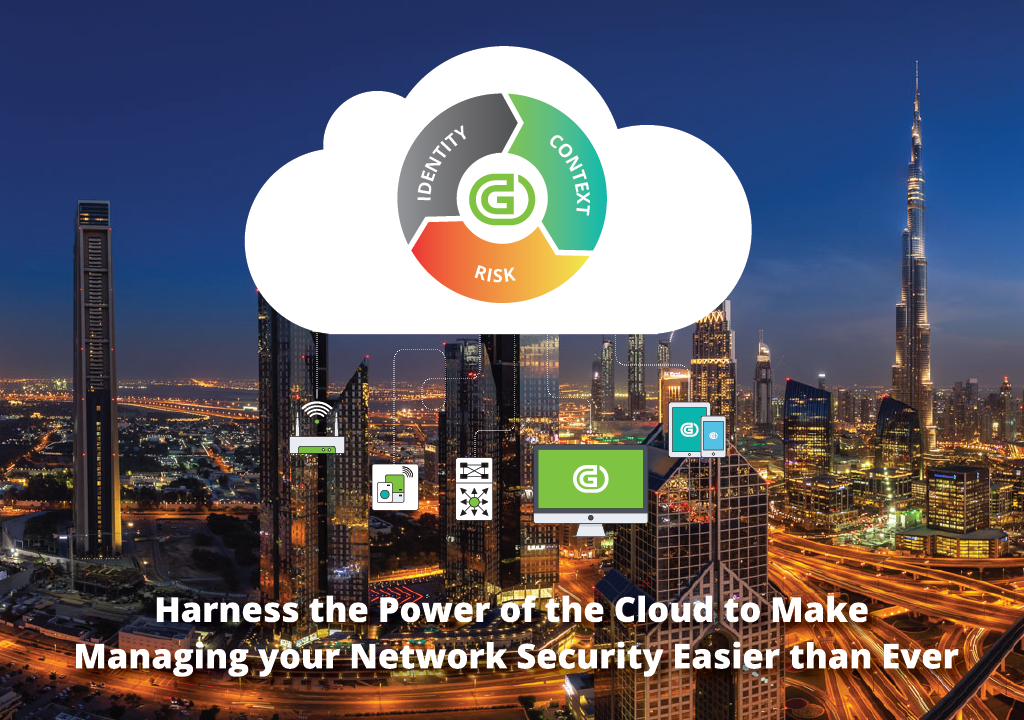 Meet Genians' Next-Gen Network Access Control solution at GITEX 2018

North Andover, Mass. – October 01, 2018 – Genians, the industry leader of innovative Network Access Control (NAC) solutions, announced today it will be attending GITEX in Dubai on Oct 14 – 18, 2018, in concert with its partner RAS Infotech, a leader in providing state-of-the-art IT security solutions to the Middle East market.
Genians and RAS Infotech have teamed up to provide Genians' Next-Gen Network Access Control solutions to the Middle East market. Genian NAC, the company's flagship product, powered by its Device Platform Intelligence (DPI) technology, provides unrivaled, comprehensive insight into all network-connected devices, no matter whether they are wired, wireless, or virtual. More specifically, Genians' DPI allows for the full interrogation and gathering of all device platform information, combining technology-specific with business-contextual and risk-level data. The result is a cohesive, intelligent ecosystem that binds together the key components of Network, Access, and Control in a fully integrated manner.
As Genians' founder and CTO Kyeyeon Kim notes: "Genians' DPI goes beyond mere device fingerprinting. It provides the most accurate and holistic device platform information in the market today. This includes indicating everything from when a device will be going end-of-life to its specific security profile and business functions served. This comprehensive approach is becoming increasingly important as we continue to move forward rapidly into the IoT era; indeed, this constitutes the essential intelligence of our cybersecurity framework "  
RAS Infotech CEO Akram Khazi further comments: "We selected Genian NAC from other NAC solutions in the market because right "out of box," without disturbing existing network infrastructure, it provides our customers with Next-Gen NAC capabilities, including Network Surveillance, Layered Access Control,  BYOD & Guest Management, IP Address Management, Switch Port Management, WLAN Security, and Endpoint Configuration Management. Most of all, Genian NAC works as a hub to fortify networks by working with other solutions in an automated fashion. This results in no more IT security silos, period. Also, Genian NAC can be delivered by several flexible deployment options: On-prem, Cloud-Managed, or NAC-as-a service. Overall, I can meet my customers' specific business requirements very effectively and economically."
For more information, please stop by Sheikh Rashid Hall, Stand, SR-D2 at GITEX 2018, or start now with a 30-day free trial at www.genians.com.
About RAS Infotech
RAS Infotech Limited, Dubai, was established in 2000 with its office in Dubai Internet City with the sole objective of providing complete Network Security and Network Management Solutions for the Middle East. In the 15+ years since its founding, RAS has won more than 1,000 satisfied clients. It is to the credit of its sales and support teams and consulting professionals that these clients have renewed their faith in RAS year after year.
About Genians
Genians (KOSDAQ: 263860) provides the industry's leading Network Access Control solution, which helps maintain full visibility and control of all your network assets and ensures that they are operating at the highest levels of security and compliance. Genians secures millions of endpoint connections in organizations of all sizes and industries, including global Fortune 500 companies, the government, military, energy, finance, healthcare, education, and more. Genians keeps working to build a better security culture in the connected world by teaming up with community and industry leaders around the world.