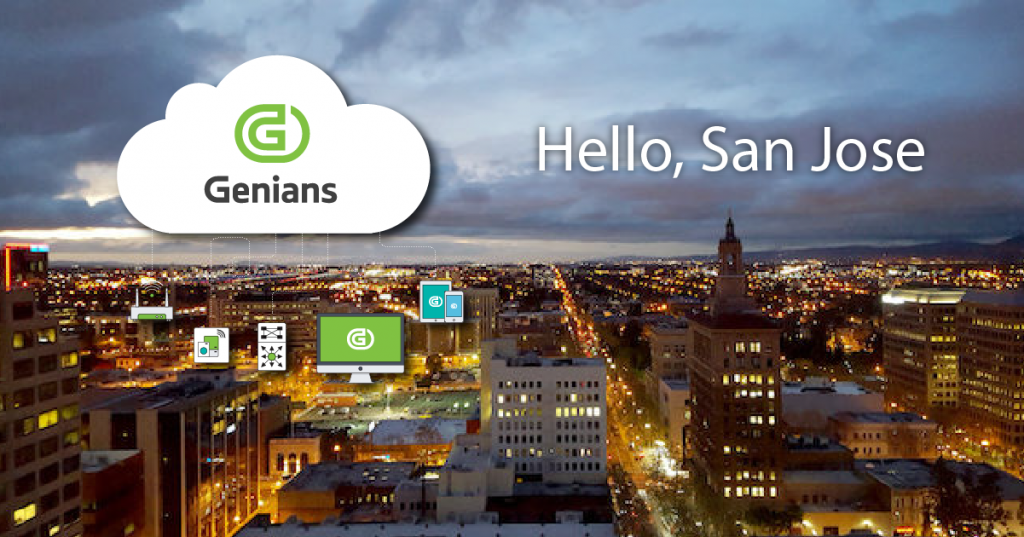 San Jose CA. – November 16th, 2020 – Genians, a leader in Next-Gen Network Access Control (NAC) technology empowered by Device Platform Intelligence (DPI), announced it has opened a new office in San Jose, California, USA.
Over the past 16 years, Genians' industry-proven NAC technologies have been embraced by more than 1,600 customers around the world. And over the last 3 years, Genians has solved many of the challenges that NAC solution providers have long faced, namely: the difficulty of NAC deployment and maintenance, as well as the overall cost of NAC solutions – in both cases by introducing an industry-first Cloud-based NAC solution. Many organizations of all sizes and in all industry verticals have taken advantage of this Cloud NAC opportunity, including global Fortune 500 companies and even SME's that struggle with technical challenges and budget issues.
Recently, major Canadian municipalities, financial institutions on Wall Street, public schools in the U.S., and small businesses around the world have become new Genians customers. As well, a new product, Genian Device Platform Intelligence (DPI), has attracted cybersecurity vendors wanting to enhance their products' endpoint visibility by leveraging Genians' DPI capability. As a result, major cybersecurity vendors have succeeded in introducing this functionality.
"DPI is transforming the network visibility paradigm and will become an imperative tool for other domains as well. I look forward to collaborating with industry-leading tech companies here in Silicon Valley." said Genians' Co-founder & CTO, Kyeyeon Kim.
"Expanding Genians' footprints is the result of our customer's happiness and partners' trustworthiness. Team Genians will continue to work with all to ensure a bright future regardless of our current, unprecedented situation," said Genians' Co-founder & CEO, Dong-Bum Lee.
Genians will continue to work in tandem with global partners and customers seeking to accelerate their digital transformations while securing their network edge.
Genians (KOSDAQ: 263860) provides the industry's leading Network Access Control solution, which helps maintain full visibility and control of all your network assets and ensures they are operating at the highest levels of security and compliance. Genians secures millions of various endpoints in organizations of all sizes and industries, including global Fortune 500 companies, the government, the military, energy, finance, healthcare, education, and more. Genians keeps working to build a better security culture in the connected world by teaming up with community and industry leaders around the world.