San Jose, California. – May 31st, 2021 – Genians, the industry pioneer in Zero Trust Network Access Control (ZT-NAC) solutions, will be exhibiting at the 2021 MISA Ontario Virtual Annual Conference from Jun 1 through 3. This year, Genians will present ZT-NAC, which can expedite securing your network edge by gathering digital identity attributes, verifying digital access authority, and ensuring secure onboarding.
"As Genians attracts more customers in the Canadian market, we are excited to join this event to share both our proven technology and our success stories, demonstrating how we can help any organization enhance their cybersecurity foundation in the world of the perimeter-less network by leveraging Genian NAC," notes Kyeyeon Kim, Genians' Co-founder and CTO.
During the conference, Genians will present the best way to secure every single connecting point (node), which is the foundation for Zero Trust Security. The following topics will be also covered:
The Foundation of Zero Trust Security
The Role of NAC in Zero Trust Initiatives
Securing Nodes Rather Than a Perimeter
Least Access Privileges (Just-in-time and Just-enough Access)
Network Virtualization (VXLAN and Policy Enforcement)
Orchestrating Network Traffic Analysis (NTA), Network Detection and Response (NDR), Endpoint Detection and Response (EDR) with NAC
Fast Deployment & Scalability in VPN, xDSL, and 5G Environments
Zero Trust Security. Take Decisive Steps To Enable It.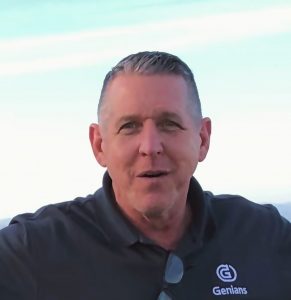 Date: Jun 3rd, 2021
Time: 2:30~3 pm est
Presenter: Brett Hamill, Solution Architect of Genians
Get Early Access to ZT-NAC and Win an Oculus Quest 2
Genians Virtual Booth is open 365x24x7 so you can get started with a Genian NAC trial to verify all nodes on your network. It is free and you may even win an Oculus headset, which is a node in itself!
Municipal Information Systems Association, Ontario (MISA Ontario) is a non-profit organization whose objective is to foster an engaged and active community of municipal professionals, at all levels, to share information, experiences and promote municipal IT practices. MISA Ontario continues to be an advocate for innovation on behalf of all municipalities, small to large, on issues and topics that impact their communities. As a member, you will join a growing number of 1400+ dedicated professionals working towards more effective government.
Genians (KOSDAQ: 263860) provides the industry's leading Network Access Control solution, which helps maintain full visibility and control of all your network assets and ensures they are operating at the highest levels of security and compliance. Genians secures millions of various endpoints in organizations of all sizes and industries, including global Fortune 500 companies, the government, the military, energy, finance, healthcare, education, and more. Genians keeps working to build a better security culture in the connected world by teaming up with community and industry leaders around the world.