Genians provides enterprises with the foundational security components to establish GDPR compliance

North Andover, Mass. – June 4, 2018 – Genians, the industry leader of innovative Network Access Control (NAC) solutions, announced today it will be attending "Infosecurity Europe 2018" in London from June 5 through 7. As the largest and most comprehensive security conference on the annual information security calendar in Europe, this event brings together ~20,000 attendees and over 400 exhibitors to showcase and discuss the latest infosec trends, products, and solutions.
Genians, an established provider in the critical area of NAC technology, has a track record of over 13 years of securing larger enterprise, government, financial services, healthcare, the military, and institutional networks. As Genians' President Kyeyeon Kim points out: "Our company has succeeded in supporting major customers in the sectors where maintaining world-class security compliance levels are a non-negotiable requirement. Genians meets such stringent compliance demands through the application of its highly advanced device platform intelligence, dynamic policy management, and multi-layered access control capabilities." These capabilities will be of particular importance to enterprises of all sizes concerned with achieving compliance with the "General Data Protection Regulation (GDPR)".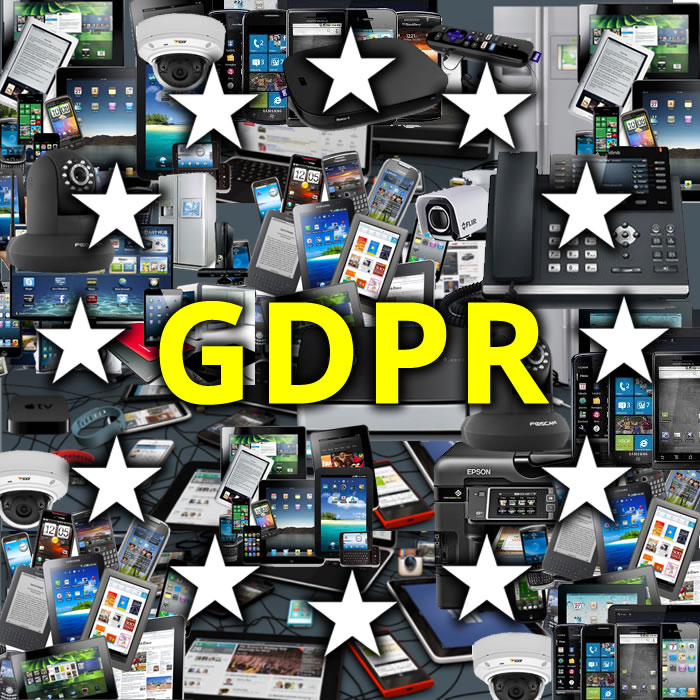 Genians provides enterprises with the foundational security components needed to establish GDPR compliance. It does so, first and foremost, by ensuring that data storage network infrastructures can be accessed only by those users and devices that have been given explicit access permissions. Such controls are increasingly difficult to ensure in today's age of increasingly complex, multi-cloud, hybrid network environments. Providing GDPR-level compliance is further complicated by the rapidly growing world of IoT devices on enterprise networks. Genians addresses these challenges by providing a comprehensive solution set for ensuring full visibility into all network access vectors, as well as full operational management controls and highly-granular access-logging and reporting capabilities.
Genians' GDPR compliance support is not only comprehensive from a features perspective; it is highly flexible in terms of deployment options:
Device Platform Intelligence: Under GDPR, the importance of network device visibility is paramount. Genians provides the device intelligence needed to go beyond mere device fingerprinting. It provides detailed technical and business contextual information for all IP-enabled devices holistically. This includes everything from when a device will be going end-of-life to its specific security profile and business functions served.
Cloud-Managed NAC: Genians' enterprise-grade NAC can be delivered through the Cloud. Major IT security and operational features are all included in a single cloud footprint. Simply subscribe to take advantage of the following critical access control features:
Genian NAC is also available for on-premises deployment. With Genians you can choose the delivery option that best meets your needs.
Ready for CSPs: Great news for Cloud Solution Providers (CSPs)! With Genians' CSP offerings, you can maximize the benefits of NAC for your hosting customers. This highly convenient packaged offering not only provides our full set of features in "NAC-as-a-Service" format, but also the convenience of automated maintenance, billing, customization, and integration services.
Please stop by Genians booth #L45 and experience Genians NAC for your particular business size and needs. Not planning to attend Infosec Europe 2018? Visit our website anytime to get started with free trials.
About Genians
Genians (KOSDAQ: 263860) provides the industry's leading Network Access Control solution, which helps maintain full visibility and control of all your network assets and ensures they are operating at the highest levels of security and compliance. Genians secures millions of various endpoints in organizations of all sizes and industries, including global Fortune 500 companies, the government, the military, energy, finance, healthcare, education, and more. Genians keeps working to build a better security culture in the connected world by teaming up with community and industry leaders around the world.