Harness the Power of the Cloud to Make Managing Your Network Security Easier than Ever
North Andover, Mass. – Genians, an industry-leading Network Access Control (NAC) solution, announced today the launch of a cloud-based version of its service. This solution is a perfect fit for SMEs looking to reduce their IT department's workload, manage an ever-increasing number of devices and networks, keep security air-tight, perform automated network maintenance, and much more.
The modern business network has become exponentially more complex in recent years, and thus, so too has managing it effectively and easily. Between the rise of the Internet of Things (IoT), employees and companies adopting a Bring Your Own Device (BYOD) model, and a growing interest in Software-Defined Perimeters (SDPs), the tasks of networking security, monitoring, and maintenance have become more difficult for all types and sizes of business. Genians' cloud-based NAC solution aims to reduce these pain points and keep your business agile, secure, and running effectively.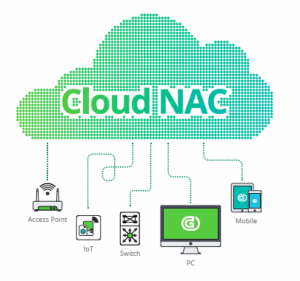 "Cloud computing has fundamentally changed the way we do business and lead our daily lives, and harnessing its best elements is central to what this new product is all about," Genians president and co-founder Kyeyeon Kim said. "Since not even the most diligent IT departments can effectively monitor a network 24/7/365, we've taken many of the essential components of a good NAC – visibility and compliance, dynamic policy management, context-based access control, event-driven management, endpoint security, and more – and made them automatic in the cloud. This enables SME owners to rest easy and focus on growing their business."
"Additionally, this solution will give a huge benefits to Managed Service Providers looking to give their customers automated maintenance, unified billing, full customization, and everything else that the modern digital business needs now and into the future," Kyeyeon added.
From small startups to major enterprise-level corporations, the new cloud NAC solution by Genians is scalable to be a perfect fit in any organization aiming to shore up their network access control and IT asset management without adding significant slowdown to the systems with heavy, localized software.
Senior executives from the Genians staff will be on-hand at the upcoming RSA 2017 conference in San Francisco February 13-17 at booth #N3241 to reveal this new cloud NAC solution. For more information, please visit www.genians.com.
# # #
ABOUT GENIANS
Genians provides the industry's leading Network Access Control solution, which helps maintain full visibility and control of all your network assets and ensures them to be the highest level of security and compliance. Genians secures millions of various endpoints in organizations of all sizes and industries, including global Fortune 500 companies, the government, the military, energy, finance, healthcare, education, and more. Genians keeps working to build a better security culture in the connected world by teaming up with the community and industry leaders around the world.